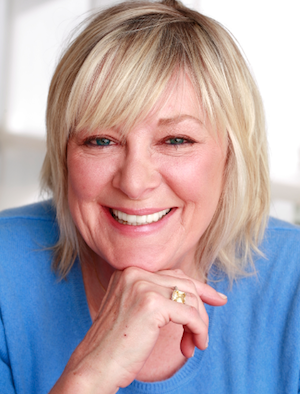 It's holiday time and a lot of actors ask me the following questions: Do I give a gift to my agents, the casting directors who have called me in, or the directors and producers I've worked with? What is the professional etiquette? What is expected? What is an appropriate gift? Do I need to buy gifts at all? Will they be offended if I call it a Christmas gift or a Hanukkah gift when they don't celebrate those holidays? How do you give it? In person? Shipped? On the phone? Email?
There is a lot of confusion about what to do, when to do it, and how!
First, a gift is something that's given without the expectation of payment, or anything in return. In most societies it is an expression of gratitude, as well as a way to cheer people up. But is it expected by those in the entertainment industry? Not necessarily—unless you have made the connection with a business contact that goes beyond a job or a professional commitment. In other words, if you became friends with an actor, director, producer, writer, or casting director and actually socialize with them, then you might want to give them a gift.
In the case of your agent and personal manager—whether you socialize with them or not—a gift is a statement of appreciation for all their hard work of getting you auditions and interviews before any possibility of income. You are saying, "Thank you for working for me for nothing until something comes through. Thank you for having faith in me." (Thank you for believing that I'll book a gig and you'll be recompensed.)
For casting directors who consistently call you in, giving a gift is also saying, "Thank you for having faith in me!" (Thank you for believing that I'll do a great job, that I'll make you look good, and that I'll help the project succeed.)
So, yes, a gift is an excellent way of communicating something very positive to those folks who have helped you along the way.
Now, what should you give? How much should you spend, and how should you get the gift to them?
Here are a few guidelines:
1. Keep the gift within a modest price. Expensive and luxurious items—a designer accessory, perfume, or jewelry—imply more of a bribe than a thoughtful gift. Also, it leaves the recipient at a loss as to what to give you in return. It creates anxiety and sometimes embarrassment. (The exception? A-list actors who make a 7-figure income.)
2. Keep the gift impersonal. Something that can be shared—a tin of nuts, fruit, chocolate, candy, a scented candle, or a gift card to Starbucks or Staples—is usually a good idea. Everyone can share food with coworkers, enjoy a coffee break, or get office supplies. These gifts are useful, thoughtful, and simple.
3. Drop it off personally. If it's convenient, drop off the gift-wrapped small item. If you can't, send a holiday greeting via email with a coupon they can download. There are companies that deliver holiday gifts with little or free shipping as well.
4. Be general with your message. Attach a note saying, "Thank you, and good wishes for the holiday season!" This way, no matter which holiday they celebrate, you won't offend them with a religious message. You're just sending cheer and good energy.
5. If you can't afford a gift, send a note. If your budget won't allow a gift (or only to a specific few), send or email a holiday card with the above message. It's just as effective and very appropriate for those you don't know well but with whom you want to develop a relationship.
Gifting is a very valuable way to express how you really feel and make deeper bonds with those in your professional network. It may cost a few bucks but the returns are a thousandfold. People remember those they like and trust, and will work harder to make you successful. It's a win-win!
As the founder and executive director of The Actors's Market, Gwyn Gilliss provides free monthly info seminars, agent/casting director interview tele-seminars, weekly marketing tips, as well as many coaching programs to help actors break into both the NY and L.A. industries. Gwyn has tremendous success with her private career coaching clients. More than 90 percent get agent representation launching their careers with performances in feature films, Broadway productions, and Emmy-award-winning primetime TV series, such as "The Good Wife," "White Collar," "Grey's Anatomy," "NCIS," "House," "Law & Order," "30 Rock," "Criminal Minds."
Email her to request a free 15-minute career session: coach@theactorsmarket.com.