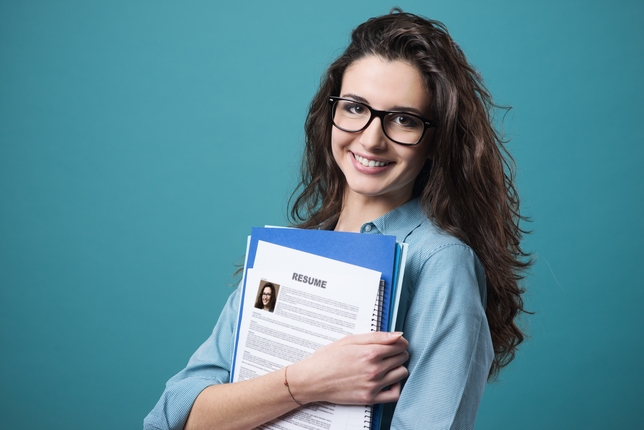 At best, a résumé can help seal the deal for an actor and assure the creative team they've made the right decision in casting you. At worst, it can cost you a job. Either way, when it comes to your career on paper, the résumé is instrumental in selling yourself and, unlike most aspects of the business, your résumé is something you have complete control over.
We want you to lead with your best foot forward when walking into an audition room, and that starts with what is on the page. Since no one can better speak to the dos and don'ts of crafting a perfect résumé than our Backstage Experts, we've rounded up some of their most useful guidance below. Now, get to editing!
1. Honesty is key.
"In general, 100 percent honesty on paper is your best friend. Beware a vast list of quirky special skills if you can't legitimately execute all of them on the spot. (We rarely torture actors by asking for proof, but you never know when someone might.) Accents/dialects, in particular, are tricky. Only list one if you have studied it and could, say, even improvise any text in it.
"If you did a reading at a theater company or a production with a company that rented out space from a more prominent company, you didn't, in fact, perform with that more impressive company. Similarly, if you read stage directions for a play in a festival or reading, avoid listing 'Narrator' as a credit. Someone will know that show and know it has no narrator or remember exactly who was in the actual cast of said show at said theater. Stretching the truth calls your intent and, perhaps, your integrity into question." —Clifton Guterman
2. Keep up with trends, but know the basics.
"This may sound a little snobby, but acting résumés and headshots that don't adhere to the current forms simply scream, 'I just got in from out of town!' to big-market agents and casting folk.
"Here are the résumé basics. At the top: name, representation (or contact information if unrepresented), and union affiliations (if any). Next come credits, grouped into 'Film and Television' and 'Theater' (put your primary market first) followed by any special performing categories, such as 'Hosting,' 'Webisodes,' and so forth. Finally, sections for 'Training' and 'Special Skills.' " —Michael Kostroff
3. Know your priorities.
"You shouldn't list the name of the character you played in a movie or a series. The fact that you were hired to play Lance on 'Criminal Minds' means nothing. But if you list that part as a Guest Star or Costar, then I have a better understanding of what you booked. The only exception is your theater section. It makes more sense to use the name of the character there, especially if it's a famous play like 'Death of a Salesman' or 'Rent.' " —Secret Agent Man
4. Less can often be more.
"When we glance at your résumé, we're looking for things we recognize: A production company, a director's name, a well-reputed acting coach, etc. We're also looking for credits that stand out. A guest star role on a network show carries more weight than one on an unknown web series (Although that is quickly changing with the rise of high-quality web productions. If your web series is garnering 10 million hits an episode, you might want to include a parenthesis to that effect.)
"The key is to keep your résumé crisp and clean so that our eyes go straight to the most important details. Put your credits by and large in chronological order (without listing dates; those only date you), pushing your more impressive ones towards the top where they're more visible." —Lana Veenker
5. Make sure your special skills are, in fact, special.
"The Special Skills section of an actor's résumé is not a landfill for useless information. This section should only contain actual special skills that can be performed on stage or screen. But many actors feel that they should have their Special Skills section of a résumé challenge the verbosity of 'War & Peace' with questionable 'skills' that have no relevance to performing." —Paul Russell
For even more résumé insight, as well as advice on headshots and auditions, check out Backstage's YouTube channel!