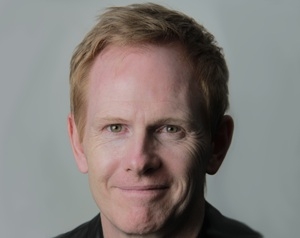 A couple of years ago, I had the idea to create a system for having an acting career. After months of deliberation, I came up with five simple steps that anyone could follow. I called it Hack Hollywood.
As it turns out, my system might have been used before…by the apes. It seems as though a few thousand actors (and people) around the world have been relying on their common sense and confidence for years.
For example, without any knowledge of the details of his career path, I asked Chad Michael Collins ("Sniper: Reloaded," "CSI: Miami," "Once Upon a Time") to tell me about his acting career. By the time he was done, I felt like I was the one who copied him! Overlaying Chad's career on top of the Hack Hollywood system, was like one of those Indiana Jones movie moments, when the two halves of the map are joined for the first time. They are a match!
Here's how Chad miraculously navigated the five simple steps to an acting career...without knowing it.
1. Know yourself. Chad was educated as a journalist, but as a career, it seemed a little, well, boring. So he decided to take on the more exciting career of Hollywood publicist. But being locked under the unforgiving glare of fluorescent lights 10 or more hours a day was not much better. This farm boy craved a little variety and excitement. Without ever compromising his down-home values, he eased his way into acting. The more he learned about it, the more he liked it and soon he had chosen clear and actionable goals based on who he was and who he wanted to become.
2. Know the Craft. Initially, Chad had no intentions of becoming an actor. He was working as a publicist, and one of his clients told him that she thought he should try it. So when he agreed to give it a try, he dove into acting classes and bit by bit, tested what he had learned. Every chance he got, he would take more classes and devote himself to constant improvement. When he felt he needed more training or preparation, he would step back and improve his skills. When opportunities arose, he spent hours preparing for them.
3. Know the Business. If you want to know about a business, work in it. The best way to learn is on-the-job. Chad got his start while working for a publicity company. His clients were producers, managers, actors, etc. He knew exactly what it took to promote a career because that's what he did. When he himself decided to get into acting, he convinced his boss to become a manager: his manager. So now Chad's boss was promoting him to all their clients. Instant audience and instant credibility.
4. Know the People. If you're going to get anywhere in this life, the right people need to know, like, and trust you. Chad is a testament to this in that the same producers kept calling over and over, not only for auditions but to offer him leading roles in their subsequent films. Sometimes he wanted to pass, but he was in such demand that his attempts at avoidance were simply met by more money...lots more money. If producers were having trouble casting a lead, "Call Chad" became their mantra.
5. Become Known. Once you have some credits and a few key relationships, your team can really get to work leveraging your stellar reputation. Early on, Chad had several MOW and lower budget films to his credit, but he wanted to break into TV with the ultimate goal of becoming a series regular. He and his manager/boss Jay Schwartz started seeking introductions with producers and casting directors in his newly chosen area, and before long he was booking co-starring roles, soon to be followed by major guest stars on smash hits like "CSI: Miami" and "Once Upon a Time."
Bonus: Be a Star Where You Are. Everyone wants to come to Hollywood, but when is the right time to go? Having shot on location in Africa, Bulgaria, and Canada, Chad is often asked for advice on how to break into Hollywood, as am I. We agree that nothing is a better indicator of when to make a move than when you are absolutely killing it where you are.
If you are the talk of the town and the glitterazzi are hoisting their champagne flutes in your direction, you can probably land with at least a small splash in LaLaWood. On the other hand, If you can't book a silent on-camera role in your hometown, best go back to step one and reboot. No place is more punishing to unprepared/unknown rookies than the Hollywood entertainment industry.
And that is how to have an acting career.
David Patrick Green is a professional actor and the founder of Hackhollywood.com, a membership-based website dedicated to empowering and educating actors around the globe on how to become a professional actor. His simple, five-step approach inspires actors to be ruthlessly creative in their approach to the art and business of acting and life in general. Mr. Green has an MBA from the University of Southern California and was an international management consultant before realizing Platinum frequent-flyer status had few rewards other than boredom, bedbugs, and beer. His earlier reincarnations include working as an advertising account executive in Warsaw, Poland and he is still kicking himself for leaving the French Alps where, among other things, he taught skiing to European royalty and often simultaneously) tasted fine French wines. He has lived and worked as an actor in Los Angeles, Vancouver, and Toronto and coaches/consults to actors and businesses who want to get on the short path to success while maintaining a sense of humor. He can be reached at david@hackhollywood.com.