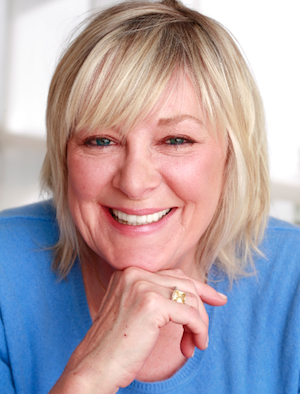 Do you watch the Oscars? Emmys? Tonys? Do you see yourself up there? How do you get from where you are NOW to on the red carpet to on the stage winning? Is winning an award important?

As an actor-entrepreneur in the entertainment business, it's important to be nominated or win an award. It's not just acceptance by the community; it's a signpost for others to hire you.

It's marketing. It's political. It's social. It's business at its crudest. And sometimes it has little to do with the best talent but instead a statement by the Hollywood community that year about a social condition or a political cause. Sometimes it's obvious who deserves an award after several unrecognized great performances. And sometimes it's a simple popularity contest. Hollywood can be kind or cruel. It definitely isn't fair. But…Being nominated or winning any award adds status to a career, gives you credibility, acceptance, and most importantly, opportunity, which equals more roles!
When first starting out, actors work in non-paying showcases or student films. The goal is to get experience, be the best you can be, develop your talent, etc. Awards aren't in the equation. But as your career develops, you need to make a living and your goal has be more realistic. You need to think about establishing your brand to the world. You're selling a product and an award means high sales of YOUR BRAND.
Awards are status-y testimonials about your value.

Some actor's careers stop dead in their tracks because the "artist within" forgot about making money for their work and getting to be known so there would be a supply of future roles. Doing showcases and staying in acting class for years will turn into a stalled career.

Other actors only concentrate on the income and will grab any acting job that pays. "I'll take that role in that really bad play, tour, cruise ship show, commercial, industrial, or horror movie." That's a mediocre career going downhill fast!

You need to balance art and income, passion for what you love, and the common sense to make money. And the best way is to become a known BRAND ASAP. Being nominated and winning an award will help establish your credibility, marketability and book-a-bility. Work begets work. Renown brings more offers. TV is the current ticket.
Television is the latest frontier where new actors can "bounce up" to a high-paying and successful career in a few short years on an episodic.
There are more primetime series (125 + in LA and 25+ in NY) than films shot weekly so the odds of getting work are better, easier, and faster in TV. Episodic TV is the speediest ticket to becoming established. And in our current Golden Age of television, some of the best writing is in primetime.
Here's a test strategy for your career. Focus your career on TV first and become a known commodity. Then the world is your oyster. A TV star can choose any role in any media from classical theater to a blockbuster film to a Broadway musical. Somebody will put up the funds to produce a NAME no matter what the level of talent may be. Box office sells!
Here are five action steps.

1. Develop Relationships. Connect with and build your network of industry folks, especially in primetime TV (casting directors, producers, writers) and the jobs will keep coming. If you've appeared as a guest star on an Episodic or are a recurring player you become a "known" commodity and eventually a contract series regular or star.

2. Re-Invent Yourself Constantly. Keep updating your tools, headshot, demo reel, and website. Keep training. Choose your classes carefully. Connect with the most respected teachers. Don't stop marketing, developing, changing, evolving, creating your brand, re-creating your image, whatever makes you unique and is authentically YOU.

3. Hire a Top Professional To Advise You. Hire someone who knows the ropes and is connected to the top industry folks you want to work with. Julia Roberts, Tom Cruise, Meryl Streep, and Robert De Niro all did that. They went from 0 to the A-list star because they chose wisely and had excellent mentors. Talent is not enough. Connection is the key.

4. Have Good Judgment. Accept roles that really suit you and will give you a great opportunity to develop, meet excellent co-players, and be seen in the right kind of character in the best production. Then the entire industry will see you at your best playing what you were meant to play. Choose a role because you're passionate about the part. NEVER accept a role because "someone asked you" or because "it pays well" or "I'm not doing anything right now!"

5. Have fun! Remember the reason you became an actor. It gets down to connection with other talented actors. You create the project together as a team. And most important is your connection with the audience and feeling the energy and love that comes from performing on stage and knowing your are affecting an audience if it's video or film. Yes, connection! That's what it's all about.

Winning an award is the frosting on the cake.
As the founder and executive director of The Actors's Market, Gwyn Gilliss provides free monthly info seminars, agent/casting director interview tele-seminars, weekly marketing tips, as well as many coaching programs to help actors break into both the NY and L.A. industries. Gwyn has tremendous success with her private career coaching clients. More than 90 percent get agent representation launching their careers with performances in feature films, Broadway productions, and Emmy-award-winning primetime TV series, such as "The Good Wife," "White Collar," "Grey's Anatomy," "NCIS," "House," "Law & Order," "30 Rock," "Criminal Minds."
Email her to request a free 15-minute career session: coach@theactorsmarket.com.