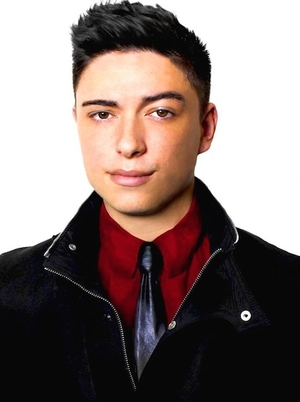 In this day and age, actors are utilizing every avenue of online video. YouTube, Vimeo and even Vine—all online video sharing platforms. The influx of original Hulu and Netflix shows, increasing both in popularity and even Emmy award recognition, has increased the notoriety associated with online video production. In no other time has online video been more validated than it is today, so it's only natural that production companies and entertainers would resort to utilizing such a platform.
If you are one of the massive amounts of actors or producers participating in this movement, check out the tips below to market your online video project effectively:
1. Get on the map. As an actor familiarizing yourself with all aspects of entertainment, you've probably 'worn many hats,' both in front and behind camera. Creating a Web series is a great way to exhibit your multifaceted background. I always suggest that actors who don't have many projects or lack experience should create an acting reel or a short video to showcase them. The reason it's important to have a channel on multiple online video sites is to be able to increase visibility and allow future cross promotion opportunities between other brands, people, and production companies.
2. Set up your analytics. There are multiple ways to measure the viewer traffic of a video project. Feedburner and Google's URL builder are just a couple of examples. They both have similar algorithms in measuring traffic data. For instance, if you post a link on your personal website or through social media, you'll be able to measure the traffic that is going to the video. This is important when demonstrating your personal branding to producers and showcasing your draw in for viewership. It's better to get this started at the beginning…you never know when a publicity breakthrough will occur and viewership will spike.
3. Pull in the views. The most basic way to publicize your work is to let people know that it exists. Publicize it on your social media and your homepage—just get it out there. Next, find blogs and media outlets pertaining to the subject matter and pitch to them, too. Do some research to see current trends online and on social media, see if you can creatively capitalize on any other marketing campaigns. If your budget allows, get yourself a publicist who can target their stronger media contacts or companies that specialize in video marketing, such as the L.A.-based New Antics.
4. Prove your influence. If someone claims that the only reason views increased was because of their role in a production, there's no weight in proving this unless you have actual data. By setting up your analytics, you are proving that your influence, work, and time is important and you're focusing on not only your acting ability, but are conscious about the volume of your efforts and effectiveness.
5. Bring in the money. Viewership and subscriptions are equivalent to money in the virtual video realm. However, that is just a stepping stone before attempting to pitch and solidify product placement opportunities. If your show is starting to gain a steady increase of viewers each week, then it's best to review your analytics to see which methods are beneficial and which ones are not.
In entertainment, it's easy to become disillusioned with empty promises and delayed productions, but by being aware of the different avenues of data collection available, you will start viewing future projects in a whole different light, allowing you to evaluate if your efforts are better spent elsewhere, and if you're maximizing your marketing capabilities.