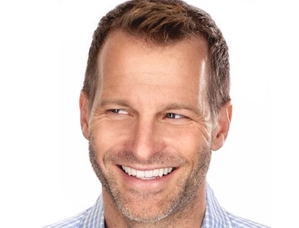 1. Listening. A bad entrepreneur will give a 10-minute speech about why you need a new vacuum cleaner only to have you say, "Actually, I only have hardwood floors" at the end of their rant. Good entrepreneurs are masters at listening to what customers want and then tailoring their product and message to meet the customers' needs.
It's all about listening and reacting, and creating a truthful, human connection, just like in acting. Without that, there is no sale.
2. Show that you care. One of the most successful auto salesman in the world was once asked the secret to his success. His answer was simple. He hand-wrote individual thank-you cards and holiday notes and sent them to anyone who had ever stepped foot on his lot.
This also applies to actors. A simple thank you note to a casting director after booking you on a job or a director after a shoot goes a long way. Everyone likes to be appreciated. Let them know.
3. Leave it all at the door. A good salesman doesn't walk up to a house hoping to make a sale, knock, and then when the potential customer answers, say "Hi. On the off-chance you might be interested in buying something today, I was hoping you'd like to know more about this semi-useless product I'm here to sell?"
Ummmm . . . door slam!
Instead they leave it all at the door. As someone once said, "Success in life is directly proportional to the number of awkward conversations you're willing to have."
Feel awkward emotions. Don't play it safe. Give the scene everything you've got. And leave it all on the stage. Commit! Something I always ask students is, "What's the worst that can happen?" Equally so, what's the best that can occur when you fully commit and feel as if you've left nothing to chance?
4. Patience and Persistence. It takes time to build a business. Years of hard work. Moving forward. Not giving up. The turnover rate for high-income potential sales is extremely high.
You really have to have determination and passion for what you're doing in order to succeed. And it takes time. The big paydays are at the end of the road. After years of paying your dues. Malcolm Gladwell talks about the 10,000 hour rule in "Outliers," which simply states that the key to success in any field requires around ten years of work perfecting that task.
This model applies to actors as well. We often don't think in these terms in acting because it's "creative" or "art." Or we believe that people are still plucked from obscurity and made a star overnight. That does sometimes happen, but most people forge careers over a long time and by consistently doing the work. You're building the business of YOU. And you need to be in it for the long haul to see the return on your investments.
5. Originality. Entrepreneurs find a niche market, find a need, and create a unique product. Then they present it in the best way possible, creating unique and captivating marketing and releasing their product out into the world.
Actors are constantly marketing themselves. So how do you present yourself in an exciting, original way? That's where resourcefulness and creativity come into play. A website? A cool business card? A great reel? A professional audition? It's all part of your unique marketing plan for YOU. And there's only one you so the originality part is already taken care of!!! You just have to believe and know that you're a great product worth investing in.
Because if you don't believe it, nobody else will.
Anthony Meindl is an award-winning writer, director, producer, and Artistic Director of Anthony Meindl's Actor Workshop (AMAW) in Los Angeles, where it was voted the Best Acting Studio in Los Angeles by Backstage in 2011 and 2012 (Best Scene Study and Best Cold Read). AMAW is also located in New York and Australia.
Meindl's first feature film, "Birds of a Feather," won the Spirit of the Festival Award at the 2012 Honolulu Rainbow Film Festival, and he won Best Director at the Downtown Film Festival Los Angeles. He is a regular contributor to The Daily Love, Backstage, and various spirituality podcasts. He has been featured in ABC News, Daily Variety, LA Weekly, The Hollywood Reporter and the CW KTLA. He is also the author of the new best-selling book, "At Left Brain Turn Right," which helps artists of all kinds unleash their creative genius within. Check out Meindl's free smartphone app on iTunes. 'Follow Meindl on Twitter @AnthonyMeindl.