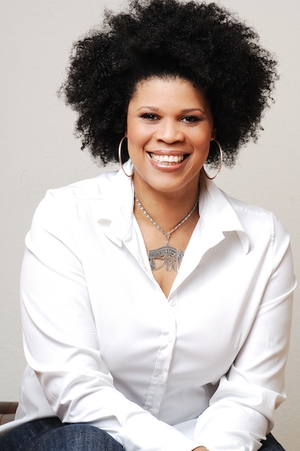 Having cast numerous music videos, commercials, and feature films including "Stomp the Yard," "Stomp the Yard 2: Homecoming," "Battle of the Year," and "Beat the World," and musicals with dance performances such as "Sparkle and "Black Nativity," I've seen countless dance auditions wherein you have to impress the casting directors while telling a story through movement. It's a competitive field to break into, but here are five tips to get you started!
1. Have great headshots and photos. There are three types of headshots you can bring to a dance film audition:
Headshots. Head, neck and a little bit of shoulder/collarbone. Ladies: Simple earrings please. The focus is the face—the intention in the eyes is the most important thing. Do they sparkle? Are they expressive? Do they tell a story?
Three-quarter shots. This can be a head-to-knee shot, and can be a pose or a simple body shot. We are looking at body, form, muscle shape, extension, turnout, etc. Wear body-conscious clothing or easy fabrics that accentuate your form.
Full body shots. This could be a movement shot—leaping, silks, jumping, splits, arabesque, breakdance freeze, etc.— or a full body pose. There are some beautiful visuals on Google Images depending on your skills. Vibrant colors or a beautiful simple room may set the tone for this shot. Maybe a beach or cliff setting. Show some versatility!
2. Have good representation. Have an agent or manager to represent you for film, television, commercials, stage, etc. Good dance agents are very valuable with guiding a dancer in their career. They send you out to auditions, inform you on callbacks, negotiate your deal, help you build a reel, and give you constructive criticism. Most dance agents are retired dancer-choreographers, and they know the questions to ask regarding safety and hazards. Most agencies have been in the dance business for many years. Do your research!
If you don't have an agent yet, do not despair: Most dance agencies have open call auditions for new dancers. Attend workshops and showcases where agents are in attendance. Also, per my research, referrals from choreographers and online submissions via YouTube or Vimeo have become valuable resources as well. Do your research and be open to growth.
3. Continue to educate yourself in dance. This is a good one. Dancers should continue to take classes and stay up to date with their speciality. But you should also be a diverse dancer. More diversity means more work! Are you educated in many forms of dance and movement—indigenous/folk dances, specialty movement, forms of yoga? When you watch shows such as "So You Think You Can Dance" and performances on the VMAs, you see dancers who are educated in numerous forms of dance. Don't be comfortable or complacent. Grow and push through your discomfort! It's exhilarating and exciting to learn something new. Dance diversity makes you more marketable. It will keep you busy in a number of mediums, both on stage and screen.
4. Have good audition technique. Arrive at auditions prepared to work. Yes, you will see friends and want to chat and gossip. Try to stay focused. Get in and sign in. Get grounded in your space. Be present, quiet, and listen for instructions. Stretch, warm up, have your great headshots and barcode ready and get to work. Good eye contact is a plus. Try not to stare at yourself in the mirrors. Be aware of the tone, feel, and vibe of the project. Be Pleasant! Smile. Be personable! Listen. And please be clear and concise when answering questions.
5. Build strong relationships. This is a business of relationships. People like to work with likable people. Are you likable? Do you stay in touch? Network? Attend choreographer workshops? Know your choreographers? Know other dancers?
Every audition and/or booking is an opportunity to build relationships. Have fun, be safe, and understand that every no leads to a yes. Be positive, aware, and breathe life with your body! Dancing is a joy. Share your joy!
Like this advice? Check out more from our Backstage Experts!
Tracy "Twinkie" Byrd is a casting director and Backstage Expert, For more information, check out Byrd's full bio!