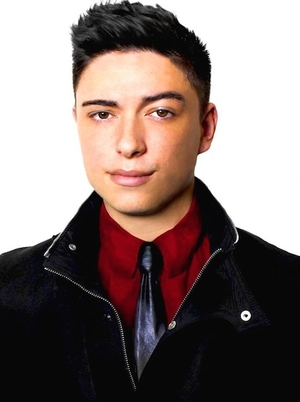 No one likes a disheveled actor! Whether you're heading to an agent meeting, audition, or first day of rehearsal, here are a few tips to help you remain organized and put together at all times.
1. Appear bankable. A-list actors receive large sums of money to be in movies. These multi-million dollar contracts may appear absurd, but a clearer understanding of why they are paid so highly will recalibrate your career plan and grant you the ability to pitch yourself in a more analytical and money-focused way. For example, Jonah Hill accepted a severe pay cut to star in "The Wolf of Wall Street" because he not only wanted to showcase his versatility as an actor, but because he knew the movie could yield greater opportunities in multiple genres because of the direction and buzz it was creating. Comes to show that small sacrifices can yield bigger reward.
2. Accept feedback graciously. This is important. Having an open mind and accepting criticism on a healthy level will allow you to truly develop your craft. However, accepting all forms of criticism and trying to apply it to yourself will ultimately destroy you. You must learn to evaluate the quality of the feedback, and by knowing yourself, you will really be able to take advantage of this concept. Remember, unless there's a blatant and unanimous bit of advice being thrown at you—("Please wear deodorant!")—you'll never satisfy everyone, and when callbacks slim down, it's easy to target your self-esteem and craft. You'll be OK! Stay positive.
3. Keep going. Your ability to roll through various auditions and be tenacious will not only demonstrate your perseverance in adversity, but will also increase your stock value. Adopting a mindset focused on building your acting skills, understanding your image, and practicing good business acumen will naturally draw attention—whether you believe they are watching or not.
4. Maintain contacts. Networking is extremely important in Los Angeles, but be aware of the types of contacts you are keeping. Similar to applying for a job, are you going to spend time speaking to other job candidates? Or would you prefer to speak to the hiring manager? The best source of contacts to focus on would be casting directors, producers, publicists, directors, and agents. Each one of these will yield insight into various facets of entertainment and through learning the basics of what each does, you'll be better apt to return a favor or know how to market yourself to others that you run into.
5. Keep track of time. Be mindful of time—which shouldn't be hard if you are constantly working or going to auditions. However, if you are networking or contacting various agencies, being respectful of their time (and yours, too) will allow you to get to the point of your outreach to them. Unless you are a master salesman, pitching to someone within 20 seconds isn't really viable. In instances like this, I suggest getting their contact or assistant's information. You'll be able to submit your pitch in a more organized manner while addressing your main point.