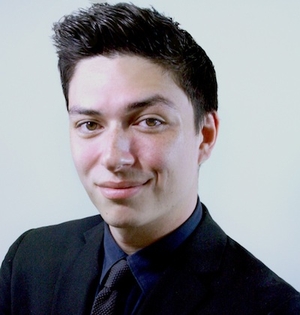 It has been over three years since I had cable television, and frankly, I've never been happier. Joining in with the current five million Americans who no longer watch traditional television, I've realized that all the shows I love can be found online. While living this lifestyle—and saving some cash—I discovered amazing shows on YouTube and constantly began subscribing to channels.
This intrigued me as several actors I knew were creating their own web series. Though many of them did it as a creative way to show off their acting range, many believed in their character and storyline and hoped it increased in popularity.
Here are some of the best ways to generate buzz for your web series.
1. Trend Watching. Because of the quick turnaround for YouTube video uploads, you're going to be able to benefit from trending topics and keywords. Whether your show is a political drama or a slapstick comedy, you can find a current topic and spin it to fit your show's model. Keep in mind that you're going to want material that is sharable, short, and typically safe for the work environment.
2. Music Licensing. If your video contains music, it's easy to choose from the factory produced songs on the radio, but it's not the best idea. Aside from possible copyright infringement, it works in your favor to contact an independent YouTube singer and have them allow you to use their track for your show. The reason being that it's a win-win situation. You'll win through the artist promoting your video, and they'll win by gaining a new audience for their music. Look at the artist's YouTube views, subscribers, social media, and general responses from their fans before using their music. You want to capitalize on as much publicity as you can get.
3. Contests. Depending on its execution, an online contest can generate a number of views. Whether your contest includes a free iPad, concert tickets, or even a cameo on your show, it energizes your audience.
4. SEO-friendly Synopsis. Want people to find your show? Better make sure search engines pick it up. ("SEO" stands for search-engine optimized.) A good video description is vital in conquering those search results. Use strong tags and verbiage. Think about all the sentences someone can search for that would bring up your video.
5. Collaborate. Find other actors on YouTube that have similar shows and use annotations to drive traffic to each other's YouTube channels. Annotations are those little boxes that appear during videos, usually links to subscribe to their channel or check out the newest video.
Garrett O. Thomas has been working in public relations for several years. He lived in Tucson, Arizona where he focused on restaurant publicity, combating restaurant foreclosures during the economic recession in 2008.
Eventually, he moved to Houston where he began working in technology publicity. Promoting software and online publicity integration for Fortune 500 companies. After handling more than 12 contracts and overseeing hundreds of thousands in contractual agreements, he decided that he wanted to progress his career into the entertainment industry.
He got a job as a celebrity publicist for Def Jam artist, Jeremih in New York. While Garrett collaborated with Def Jam and CAA, Jeremih received a Billboard Awards 2012 nomination for Top R&B song. From that point on, Garrett has worked with musicians, actors, and producers, promoting brands and educating them on his publicity knowledge and increasing his reach into a variety of areas in the entertainment industry.
You can follow Garrett on Twitter and friend him on Facebook!