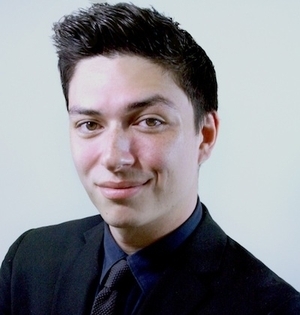 I love when a client tells me they do improv, take classes or are part of an improv troupe. There are so many benefits to improv, especially when it comes to marketing. If you've ever been curious as to how improv can improve your marketing game, check out the ways below, and try it out for yourself!
1. It will make you more confident. Whether you take improv classes or are part of a troupe, you're definitely going to be more confident in how you conduct yourself. You're technically persuading the audience that you can literally turn any subject matter into a hilarious skit and shaking nervously isn't going to accomplish that. Improv can be so uncomfortable, but facing that discomfort is going to train you to conduct yourself more confidently, whether it's with press or a casting director.
2. It will help you to think on your toes. When being interviewed by press, it's easy to get sidetracked by a question or comment. Being able to work with the most random of topics through your improv experience will definitely make your basic interview go much more smoothly.
3. It will help you see the value of working with others. When you do improv, you're not just working for yourself, but with other members, pursuing a common goal—which in most cases is to make the audience laugh. This applies to marketing your brand, too. If you can figure out a way to utilize the efforts of those around you, you'll be able to extend your brand and product much further.
4. It will help you to harness ideas. When in improv, you know that you can put together the most random of subjects and create a cohesive story or skit. The same goes with marketing, because you need to realize that you can literally breakdown a brand—movie, play or even yourself—and market in different ways.
5. It will make failing not an option. Improv increases your optimism because you are learning to tackle every random occurrence that comes your way, and succeeding. In improv, even if you're not as funny as you were the last time you performed, you're still learning and growing with each performance. Same goes with marketing. Some campaigns stick and others fail, but you learn and you tailor-make a campaign that will grow your brand. It's amazing how an acting technique can enhance so many skills.
Garrett O. Thomas has been working in public relations for several years. He lived in Tucson, Arizona where he focused on restaurant publicity, combating restaurant foreclosures during the economic recession in 2008.
Eventually, he moved to Houston where he began working in technology publicity. Promoting software and online publicity integration for Fortune 500 companies. After handling more than 12 contracts and overseeing hundreds of thousands in contractual agreements, he decided that he wanted to progress his career into the entertainment industry.
He got a job as a celebrity publicist for Def Jam artist, Jeremih in New York. While Garrett collaborated with Def Jam and CAA, Jeremih received a Billboard Awards 2012 nomination for Top R&B song. From that point on, Garrett has worked with musicians, actors, and producers, promoting brands and educating them on his publicity knowledge and increasing his reach into a variety of areas in the entertainment industry.
You can follow Garrett on Twitter and friend him on Facebook!