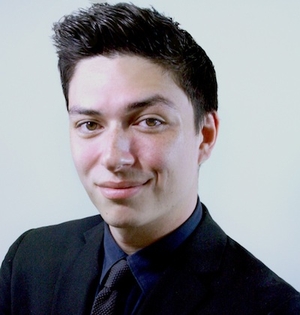 PR is a funny business, and when it comes to your time in the spotlight, publicity can change your 15 minutes to 15 years. There are numerous ways to penetrate the media, regardless of how small of a significance or impact your role in a movie may be; there will always be an opportunity to publicize it.
Speaking of PR, it's important to remember that the way you conduct yourself at an audition, industry event or while working on set, will have an impact on your reputation.
1. Don't gossip: A lot of times it's easy to vent after experiencing an aggressive director or criticizing a castmate—however, you never know who will be listening. The last thing you'll need is to have a reputation as a gossip. This industry plays on connections and something you said about a fellow actor or director may hinder your chances of landing your next big gig.
2. Be respectful of those who help: Anyone who has given you a hand in your career, whether it be advice or physically helping you land a gig should always be spoken of positively. Even if your ties to them have been severed, if people in the industry hear you speak negatively about someone who they believe had helped you or given you a stepping stone, people will be turned off and unlikely to lend a hand in the future, assuming you may say the same for them.
3. Don't sweat the small stuff: At the end of the day, your reputation is yours alone. It's important to conduct yourself ina way that is true to who you are. Other actors will talk about you, but they aren't your concern. As long as you maintain a level of dignity and are proud of the bar you've set for yourself, your actions will speak louder than their words.
4. You are guilty by association: Be wary of those you surround yourself with. In Hollywood, things are never as they seem and people who have created a negative reputation for themselves can easily affect your rep, just by being in close proximirty. In an industry that works fast, you don't want to be stereotyped as a 'bad apple.'
5. Negative press is real: As a publicist, the saying "all press is good press" can only go so far. The reason I say that is because when you are starting out, being associated with something negative, such as a scandal, will be short-lived. For example, Anthony Weiner's sexting partner has now delved into porn. Will we remember who she is next year? Probably not. As a publicist, there are a million ways to prolong exposure. If you encounter a press opportunity, take a moment and evaluate the long term effects of being attached to the situation before committing.
Garrett O. Thomas has been working in public relations for several years. He lived in Tucson, Arizona where he focused on restaurant publicity, combating restaurant foreclosures during the economic recession in 2008.
Eventually, he moved to Houston where he began working in technology publicity. Promoting software and online publicity integration for Fortune 500 companies. After handling more than 12 contracts and overseeing hundreds of thousands in contractual agreements, he decided that he wanted to progress his career into the entertainment industry.
He got a job as a celebrity publicist for Def Jam artist, Jeremih in New York. While Garrett collaborated with Def Jam and CAA, Jeremih received a Billboard Awards 2012 nomination for Top R&B song. From that point on, Garrett has worked with musicians, actors, and producers, promoting brands and educating them on his publicity knowledge and increasing his reach into a variety of areas in the entertainment industry.
You can follow Garrett on Twitter and friend him on Facebook!