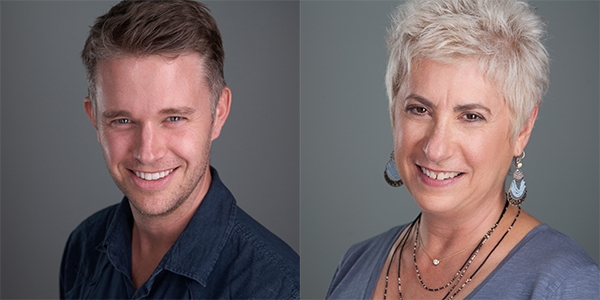 Think you've got plenty of time to get ready for pilot season? Think again. With the holidays fast approaching and an actor's propensity for procrastination, the nuttiest time of the year always sneaks up on you. And whether you'll end up having three auditions a day for three months or no auditions, pilot season is a time of ups, downs, expectations, and absolute insanity. Here are five things you can do right now to prepare for the apocalypse that is pilot season.
1. Eat. Sleep. Exercise. When you have to get to Marina Del Ray for a 6 p.m. audition and it's 5:45 p.m. and you're still at Warner Brothers waiting to get into your 5 p.m. audition, caring for yourself in a basic way can get thrown out the window. But it can't. Fast food on the freeway affects your body and your mind and is bad for business. Start now by being disciplined about caring for yourself. Eat well (enjoy but don't indulge over the holidays), sleep well, and exercise (including exercise that connects the body and mind through breath). Don't expect anyone in the business to care for you. That will be up to you. But it takes time to learn self-care. Start now!
2. Assemble your team. Check in with your representation now. Reaffirm your commitment to the work and each other. See if they have a sense of what pilot season will look like this year. Figure out where they think you fit. Get on the same page. Work through your issues, and go into pilot season knowing that you have an ally. You don't have an agent or manager? Accept that it'll be up to you to advocate for yourself and come up with your pilot season plan.
3. Sharpen your tools. January 25th is not the time to be thinking about new headshots. Get those headshots taken now. Is your reel as good as it needs to be? Need to shoot another scene or re-cut what you have? Do it now. But it's not just the obvious tools that need to be looked at now in preparation of the grand season. Make sure your phone is working so you can receive emails from your agent on the fly. Make sure your printer is in good shape so you can print sides. Make sure your car runs well so you can get where you need to be. And make sure you have a clean, quiet space in which to do your work. Pilot season doesn't entertain your excuses so figure it all out now.
4. Get a life. Let's face it. You will either be going out a lot and wondering why you're not booking or not going out enough and wonder why you're not going out. Self-doubt and disappointment abound during pilot season, so you must maintain your self-worth by having a full life. And that starts right now. Don't go into forced isolation for three months only to emerge in May as a shadow of the person you once were. Keep yourself engaged in your community, and with friends and family. Make plans now to volunteer during January, February, and March. Take harmonica lessons. Plan one-day and weekend getaways with your friends for February. Do it now. And unless you're shooting a pilot, commit to your plans. Shed the belief that "I can't visit my old friend back east because I might get an audition." This belief leads to paralysis. Hyper focus on the business leads to bitterness and unemployment.
5. Find a class. If your only artistic expression occurs during a few auditions a week, and within the confines of a mediocre, two page pilot scene, you'll probably stop feeling like an actor. You'll probably start feeling artistically stiff, like you haven't really stretched in a while. That's bad for business. You have to stay engaged in the work outside of the business, so your artistic pipes stay clean, and so you can walk into the audition rooms as artistically full as you can be. Class is that artistic stretch and that full workout that keeps you in fighting shape. But it takes time to get into shape. Start now!
You've got a few weeks before the holidays and before the business winds down in anticipation of Thanksgiving. Use the time to meditate, visualize, and prepare. Pilot season—hell your entire career—is truly what you make of it!
Risa Bramon Garcia (renowned casting director - with "Masters of Sex picked up for Season 2, director, producer, and teacher) and Steve Braun (teacher, actor, communication consultant) are partnered in The Bramon Garcia Braun Studio, dedicated revolutionary acting and auditioning training. New career changing classes and workshops are here for the fall! Career and audition coaching and taping are in full swing. For more go to www.bramongarciabraun.com.