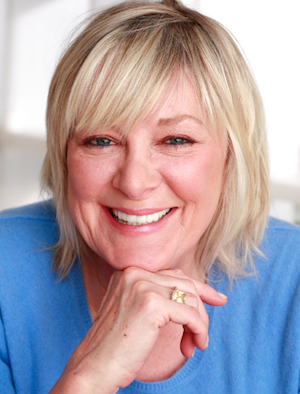 Every Spring, thousands of young drama students graduate from their college/university or conservatory programs only to face the biggest hurdle of their lives: how to get started in their professional acting career.
Full of enthusiasm and well trained artistically, they need help with practical questions:
Where to go: N.Y. or L.A. ?(Or stay in their home market: Atlanta, Denver, Boston, etc.)
Which media to pursue: theater, TV or film?
How to get an agent? And when?
What marketing tools do they need? Where does one get them?
What other classes or training do they need?
What jobs can they get NOW?
Everyone tells them it's going to be difficult, but they don't realize how difficult or how long it may take to get work. Often, adjusting to a new location can be as much of a challenge as finding an acting job.
Here are six guidelines that will help take the mystery out of launching your career:
1. Choose your strongest talent/interest. Once you find it, match that to the market that would provide the best opportunity.
Here are some options:
Are you a singer? Dancer? Actor? If you are a triple threat and love doing musicals then head for the Broadway musical theater market: NYC. You might book a tour of a hit musical providing you with some steady employment and credits.
Are you a stage performer? If you love performing on stage and want to develop your résumé doing classics—Shakespeare, Molière, Checkov, or American classics—Tenneseee Williams, Arthur Miller, etc.—aim for the resident/repertory theater market. There are good companies all over the US— Minneapolis, Milwaukee, Atlanta. Check out L.O.R.T. (League of Resident Theaters) and submit your résumé/headshot directly to the member theaters. These are great places to get cast in major productions playing the roles that aren't always available in L.A. or N.Y. You can also meet new, young directors who might be directing on Broadway in a few years. Mostly, you can build credits.(The first thing that all agents look for, credits!)
Are you looking for original shows? If you want to appear in new plays Off- and Off-Off-Broadway head for NYC. The cost of Broadway productions require a star or celebrity in order to recoup the expense, so beginners rarely get considered for the major roles on either Broadway or Off-Broadway productions. (Musicals are the exception.) Book a prime-time series or feature film—become known and established—and Broadway welcomes you! In recent years Zachary Quinto ("Star Trek"), Julia Roberts, Jeremy Pivens, Scarlett Johanssen and others booked shows on Broadway because they were recognized names in Hollywood.
Do you want to be a screen actor? If you love films and television, head to Los Angeles. It's the biggest market for both. NYC may have 30+ series (and new studios being built currently) but L.A. has over 120 series and dozens of features casting monthly, so there's more opportunity. Daytime series in L.A. cast a lot of "youth" characters and there are dozens of teen series in prime-time… all casting new, young faces.
Do you want to live somewhere less saturated? If you live in or want to move to a smaller market— New Orleans, Atlanta, Washington—all have TV and film productions, but there may not be enough work to support yourself full-time. Starring roles are often cast in NYC or L.A. with "local hires" for the supporting roles. (Might be a good way to get your first small role/credit in prime-time!)
2. Invest in yourself with the best photos, résumé, demo reel, and website. Get advice on your type and castability before shooting. Know the roles you can play, and show that in your photos. Pay for a company to produce a great sizzle (demo) reel. Don't wait months for a student director to give you a clip that may not sell you. Get a professional to do your website—that's the first stop when a CD is looking to see your work.
3. Take classes. Make sure to first study the areas in which you haven't yet trained, and are the most practical: cold copy audition technique, improvisation, and speech.
4. Seek a mentor to guide you. This could be a career coach, a casting director, or an acting teacher with knowledge of marketing. It can be very frustrating spending all your resources on classes or workshops that aren't really helping you get work, or on marketing tools that don't represent you as well as they could. Get advice first.
5. Make a marketing plan. Get a copy of Call Sheet. It's a mini booklet with a list of all agents, casting directors, and current television shows and films in production. Set goals and create a timeline. Try to put in a few hours a day/week on your marketing, and build a large network of industry professionals who know and like you.
6 Meet the industry when you're ready. It's best to wait until your marketing tools are up-to-speed and then get a referral to an agent. If you've worked with a director or know a casting director, ask for their help. If you're working with a coach or mentor they can open doors and make that referral.
Starting a career can be exciting, but also overwhelming. Take it one step at time and always ask for advice and help. There are many industry professionals who will be there for you!
As the founder and executive director of The Actors' Market, Gwyn Gilliss provides free monthly info seminars, agent/casting director interview tele-seminars, weekly marketing tips, as well as many coaching programs to help actors break into both the NY and L.A. industries. Gwyn has tremendous success with her private career coaching clients. More than 90 percent get agent representation launching their careers with performances in feature films, Broadway productions, and Emmy-award-winning primetime TV series, such as "The Good Wife," "White Collar," "Grey's Anatomy," "NCIS," "House," "Law & Order," "30 Rock," "Criminal Minds."
Email her to request a free 15-minute career session: coach@theactorsmarket.com.