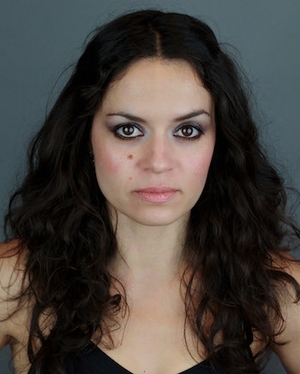 Are you tired of success? Do you feel like you've had enough? Are mediocrity and failure what you're after now? Or, do you simply want to stall your career and keep success at bay for a while? Well, you're in luck! I sat around thinking about that, and came up with seven tips that are sure to set you on the path toward failure. Together, they offer the perfect formula for existential and artistic death. Here's what you can do starting today, if you absolutely want to fail in the arts:
1. Sit around and wait for approval, permission, and authorization to be what you dream of being and do what you want to do. It doesn't matter that the greatest artists of all time were daring, fearless visionaries who boldly took matters into their own hands with whatever resources they had. Don't you do the same!
2. Follow the rules and follow the crowd. Play it safe! Don't think outside of the box, don't be different, audacious, or brave ever, unless you've been given permission or approval as stated above. Disregard the fact that humanity needs the artist to dream big, take risks, and bust through conventions. It must not be you who does this. Wait for someone else to do it first.
3. Care deeply about what people think. If someone doesn't like your performance or your headshot or your play or whatever, go home and cry, and seriously question your talent.
4. Actively seek out the opinions of others, especially those who have never taken any risks on behalf of a dream or created any art of their own, and then change your work according to their advice, which they are usually happy to share at length.
5. Do some more waiting around for permission and approval. It's the best use of your time, so get comfy and cozy. Do not, by any means, create your own circumstances, opportunities, and marketing materials with the free tools available to you such as the Internet, social media, YouTube, and Vimeo.
6. At all times, try to please everyone and be sure to live with a paralyzing fear of rejection. This will keep you on your toes and far from any artistic risk-taking and growth.
7. Allow others to define you, industry professionals and laypeople alike. It's important that you really know who you are, so always allow them to determine your worth and whether or not you've got a future in the arts. Do not follow your heart. Do not look within and trust your own inner guidance.
I hope you'll find these tips helpful on your journey. Remember to practice them daily if you want to give away your personal power, feel insecure, uninspired, and ruled by fear. Failure is right around the corner!
Inspired by this post? Check out our audition listings!
Suzana Stankovic is an actress, dancer, director, choreographer, teaching artist, producer and independent dance-theater artist. Her credits include principal roles alongside Tony Award-winners, to dancing in classical ballets and avant-garde dance-theater works, to lead roles in independent films, plays and music videos, to being the solo artist-producer blazing her own trail. Suzana has performed and presented her work on many of New York City's finest stages to widespread praise and has been featured in numerous publications. In addition to her work onstage and screen, Suzana is also a teaching artist teaching adult ballet at Astoria Fine Arts Dance. 2014 will see her breaking new ground and sharing her discoveries with Backstage readers. In all she does, Suzana's mission is to inspire others to look within and live full out. For all about Suzana and to keep in touch with her, go to:
www.iAmSuzana.com.