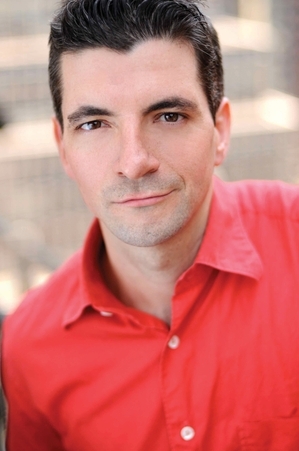 My whole life, I've been stealthy, playing every angle I could. As a youngster playing baseball I was never big or strong and I didn't have a natural athletic ability. So I got good at getting hit by pitches to get on base. I exploited less attentive players on the field by using my brain to beat their brawn, and my acting career is quite similar. In this article, I'll share some tricks—some I stole and some are mine. These are things you can't really learn anywhere except within the industry. Some may be useful, some may be ridiculous, but here they are!
1. The Subliminal Sell. This is useful at commercial auditions and it's simple. Wear the colors of the product/company you are going in for. I know we all have those versatile, generic blue and green shirts/skirts we love to wear for commercial auditions, but if you're going in for a Wendy's spot, wear your red polo. Pull out the light blue-ish tee for that Febreze ad and when you get a callback, wear it again.
2. The Buy/Wear/Return. So you don't have a "Western style" shirt or 5-inch stripper heels that would be perfect for this call? Me either. (I have the heels if you need them…) But seriously, go buy them, use them, keep the receipt, and bring them back. Is it the most ethical way to operate? Maybe not, but if the store's return policy allows for it, consider that store as just a friend helping you through this arduous career.
3. The Simple Hello and Goodbye. I find this useful at EPAs especially. If you've been hitting them (or any auditions) for a while, you know that "I feel like I've met this person before, but I'm not entirely sure" thought from time to time. To save you from making a silly mistake like saying "Nice to meet you," when you've auditioned for this person a few times, simply change your first words in the room or last ones out to "Nice to SEE you." These four words connote the message you need to without revealing you may have forgotten meeting this person two years ago, when they didn't. If you're auditioning as much as possible, you should be forgetting people. I've previously said "Nice to meet you" only to get "Oh we've met before," from a casting director. Awkward.
4. The Little Black Book. This is definitely not my trick, but it's a helpful reminder. Use your book or spreadsheet to write down at least one unique thing about each audition. Did you and the casting director chat about the weather, or that crazy thing that happened in the West Village last week? Did you bond over both being from Iowa? Did you make a joke about his shirt or vice versa? These things are important and help establish a rapport. Reference them in your follow up mailing/contact.
5. Sides. Sides. Sides. Always read all the other sides. I'm baffled at this. I'll be at a call, auditioning for the "late 20s-early 30s, regular guy" role, but I'm reading the "ingenue's" sides when someone at the audition says to me, "Those aren't your sides." YES THEY ARE! Read ALL the sides, twice if you can, so you know what other characters in the play/film/TV show say about the character you are auditioning for or what's going on in the script.
6. Treat the Assistants Better Than Anyone. This should go without saying. Be a nice person and treat people right. Whether it's your agent's assistant, the casting assistant, or the guy that is simply sitting at the front desk, the people you think have the least influence often have the most. Also, they work harder than anyone and get paid less than everyone.
7. Peek In/Listen to the Room. Again, this means exactly what it sounds like. Put your ear to a wall. Can you hear the actor before you in the room? Are the casting people asking the actor questions or are they trying to get people in and out as quick as possible? Do they seem in a good, fun mood, or is it simply all business today? If you know the flow and mood of the audition before you go in, you'll be better prepared for how to handle your time in the room.
And that's all for now. Do you have any secrets or under the radar tips to share? Post them in the comments below or tweet them @backstage or @timintravia.
Tim Intravia is a working actor, writer and comedian. His Web series "Parker and Steve" premieres early spring. You can follow him @timintravia or see more at timintravia.com.