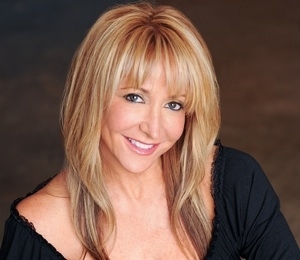 I am bombarded with young actors who seek guidance when considering going to college. Many want to skip this amazing chapter in life to jump straight into a career, to which my advice is always the same: "The more educated the person, the better the actor."
Many actors consume themselves with just acting. Yes, it is vital to develop one's technique of craft with the discipline, as any great doctor, athlete, or scientist can demonstrate. But for actors to bring more life to their work, they must always be vigilant in developing their own lives. Actors who fill their lives with the rewards of real-life experiences, relationships, travel, and education have so much more to bring to any project than just what's on the page of a script.
For those of you who have the great fortune to attend college, here are seven tips to guide you in your exciting decision-making process.
Get in a positive mindset for academic success.
Many actors are reluctant to go to a traditional school or afraid of committing to a "non-artistic" degree as they feel it is giving them a "fallback" plan. Remember, the more educated actors are about their own business, the smarter the choices they make in their career. Change your thinking. Your plan B is your plan A. When your plan A for superstardom comes through, then you must know how to invest and protect your vast fortune. Business classes will provide this. Psychology, history, English, sociology, speech, and anthropology all bring invaluable evolutionary insight you can call on for characters and projects for the rest of your life.

Look for a college that will satisfy your intellect.
Find a school that offers a discipline in film. A vast number of colleges may not be film schools but have amazing, state-of-the-art film programs. Even if this is not your focus of study, student films can provide an excellent training ground for auditions and "on-set" training. It will help you build up your reel and work experience. And you never know, maybe the next Scorsese will be your classmate.

Find a minor that will prepare you as an actor.
There are many facets to a film program that will help you raise your artistic game while cramming for that physics midterm. Classes in production, editing, screenplay writing, and directing will not only advance your understanding of the craft but may open a door to an even higher calling.

Research alumni and benefactors.
Look for a school that will provide a network of artistic and professional relationships and offers outstanding opportunities in internships and mentoring programs. It is mandatory for a student to have access to individual career counseling while choosing classes and homing in on a major, and it will help to parlay their academic achievements into career advancement and success.
Find an institution with flexibility.
If you are already a working actor, on-campus classes may be a deterrent. Seek out a school where the schedule is more varied, so you can take evening or weekend classes.

Don't let finances stop you.
While the thought of tuition can be daunting, do not allow this to stop you before you begin. An institution with a top-notch financial aid department will provide you with internal and external resources such as government grants and scholarships.

If you are looking for adventure, you have come to the right spot.
Many colleges offer incredible travel opportunities for students. If globetrotting is in your dreams but not your budget, you can begin to mark your passport with fascinating courses from around the world. Don't allow the process to intimidate you.

You are bigger than the process. This is your financial and life investment. Take it one step at a time. Define what you want to garner from your college experience. Understand what factors are most important to you. Do diligent research to ensure the places to which you are applying can fulfill your needs. And when that beautiful letter of acceptance comes, have gratitude, work hard to get all you can from every class, and know this will be an exceptional time that will open your mind and artistic spirit

Constance Tillotson is CEO of Sterling Studio. An actor, writer, director, and producer, Tillotson is also a talent manager at LA Management, where she helms the careers of a select group of successful clientele.