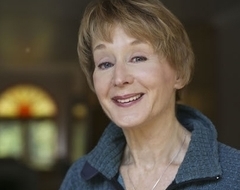 OK, you get a callback for a great commercial that you really would like to book and you do what you feel is a great audition. (Even those running the session have let you know you did a great audition.) You might get an avail or put on "hold" but then you don't book the job, which can be very frustrating. It's normal to want to know why you did not book the commercial. Often, there is no clear-cut reason, so it is important to understand that there are numerous business and human factors going on that often have very little to do with you, your talent, or what you did at your audition.
These are some of the factors that could determine why you will or will not be cast:
1. The role is cut or changed. Often during the casting, roles are cut. When watching the casting videos, the director and/or ad execs decide that a role is not working and will make changes, meaning it could be cut, replaced with another role, or the decision-makers could choose to go with a different type of actor.
2. The direction is changed. When commercial CDs get the breakdown and select the actors for their session, many add in actors who are "another way to go" for the role. Sometimes, these creative additions could change the direction of the casting.
3. The physical pairing isn't right. Those doing the casting need to match actors together who look like they could be couples, friends, workers, or a family. And yet they don't want similar types. For example, in a group of friends, they would prefer those cast to be different ethnicities, physical types, or hair color because commercials are designed to appeal to various but specific groups of people.
4. Your type isn't right. Since commercials need to appeal to specific groups of people (target markets), the actors who are cast in the spot are chosen so that the people who the spot is designed for will aspire to be or can identify with the actors. This is why casting specs are detailed as to age, gender, ethnicity, and physical types. And because it is also a subjective process, and with different socio-economic markets, those doing the casting will find different actors identifiable and/or aspirational for numerous products.
5. The chemistry is off. When casting actor to be in couples, families, friends, workers, etc., they need to work well together and have a chemistry that creates the feeling and/or illusion that they fit together.
6. Casting directors couldn't agree. Those doing the casting can't always agree on the actor or actors to book . In that case, they often compromise and select another actor (who might not be as good or as right) that they can agree on.
7. Personal preference. Those responsible for making casting decisions have personal preferences. Some actors might remind the director or ad exec of someone they like or don't like, or has a look or personality that does or doesn't work for them. Again, it is subjective, but understand that casting preferences can work for you actor as well.
Understanding these reasons will hopefully help you understand why you may not book a commercial, despite having a good audition. It can be frustrating, but know that these same factors that might work against you for one job might work in your favor for others. Also, I suggest that when you don't book the job that you realize that you didn't lose the commercial, someone else booked it…this time.
For even more insights on these factors from a casting decision-maker, check out my Master Talent Teachers video featuring a top commercial director.
Carolyne, a casting director, working actress, and director, is considered by agents, casting directors and students, the best Commercial Audition Acting Coach in Los Angeles. Since 1982, the Carolyne Barry Workshops have been one of the most successful, full training Acting Schools. Ms. Barry and her coaching staff have trained thousands of professional actors. The comprehensive acting, commercial, hosting, and musical theatre workshops and the teachers offered in her programs have often been voted the BEST by the Backstage readers. Follow Carolyne on Facebook and Twitter. For more information visit www.carolynebarry.com and www.mastertalentteachers.com.
Inspired by this post? Check out our commercial audition listings!