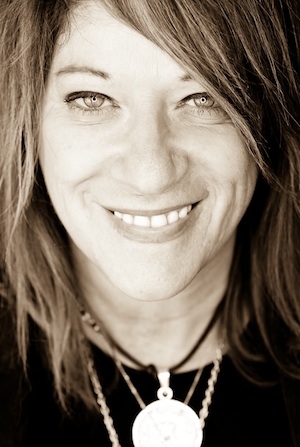 Today's column focuses on the business of acting, rather than the art. Due to a recent booking issue with an actor and an agency, I initially wanted to write about things you need to know before you accept a job. However, upon second thought, it's important you don't go through the audition process for a job you wouldn't accept. So here are seven things you should know before accepting an audition!
1. Accountability. You may have a great agency with a reliable staff representing you, but remember that your career is your responsibility. If you receive an audition appointment and have concerns over any of the below details, ask! Don't make assumptions, and don't confirm without getting your questions answered.
2. Availability. It is your responsibility to double check callback and shoot dates for a job prior to confirming an initial audition—even if you have given book-out dates to your agency. If you're not available for the callback and/or shoot dates, cancel the appointment.
3. Conflicts. Yes, your agent should record your conflicts and submit accordingly. However, if you receive an audition that raises concern, follow your instincts and ask your agent to double check. I once had an actor accept a job and show up to set, only to find out that her agent had renewed a conflict. The renewal hadn't yet been recorded in their agency's system so it didn't show up at time of the submission. Production had to shut down the set, and it was a $500,000 mistake.
4. Compensation. You need to be on the same page with your agent. Are you willing to work for scale? Are you willing to go out of town? Do you require a guarantee of days if the shoot may be, "One, two, or three days, depending on role"? If you want a guarantee, talk to your agent, but don't confirm simply hoping you'll book the maximum.
5. Dues. Pay your union dues. Period.
6. Documentation. Do not confirm an audition if you lack the necessary documentation to accept the job on a quick turnaround. Examples include passport, visa, work permit, Coogan info, etc.
7. Content. Your agent should already have your personal preferences on file, but in the event you receive an audition for a product or message that you don't wish to represent, talk to your agent. Don't accept an audition if there is any chance you will have second thoughts upon receiving a booking. We understand, and would rather not see you in the first place.
Danielle Eskinazi is an award-winning casting director. With more than two decades casting films, television, theater, and commercials, Eskinazi has cast such talent as David Bowie, Rosanna Arquette, and Woody Harrelson, while also launching the careers of now-successful actors including Hank Azaria and Milla Jovovich. Today Danielle Eskinazi Casting has cast over 3,000 national and regional commercial spots. Danielle has been nominated for the Talent Managers Association prestigious Seymour Heller Award for Best Commercial Casting Director of 2009, and was a runner up twice for Favorite Commercial Casting Director in Backstage West. Danielle's latest venture is Actvice, an online service she created to give immediate and invaluable feedback on audition rehearsals, monologues, scenes, reels, and/or headshots.
Follow her on Twitter @DanielleCasting or like her on Facebook.