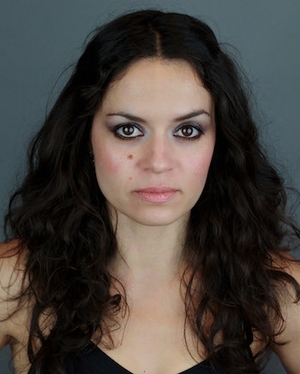 What I've learned so far is that great performing artists are ballsy. They dare. They are brave and audacious and because of it, they blaze in our memory long after the performances have ended.
I've also learned that the choices we make as artists on a daily basis, both the pivotal and seemingly insignificant, lead us either toward greater courage and empowerment or toward fear and smallness. Bottom line is, without courage we can never dare to discover ourselves, dare to take risks, or dare to share with the world who we are, truly and uniquely, as human beings and performing artists.
So, how can we become more courageous?
1. Treasure your life. Realize that you are one-of-a-kind and that one day you will die. You and your life are precious. What do you most want to be remembered for? What is your unique offering to humanity? Are you allowing love or fear to lead the way?
2. Question everything and everyone. (Especially so-called experts! I realize the irony here but I mean this in all seriousness!). Relinquish herd mentality. Do not follow the crowd. Do not automatically accept anyone's definition of anything. Be willing to feel lonely and confused until you arrive at your own answers because when you do, you will feel a deep sense of peace and ownership over yourself, which will translate into integrity and courage in all you say and do.
3. Know and accept your fears. Concerning your talent and career, what are your greatest fears and why? What are your most negative beliefs about yourself and why? Quit running away from or suppressing these things. Look them in the eye and find out their root cause for only then can you begin to work with them in a positive and self-empowering way.
4. Recognize that you have a choice. Once you have gotten to know your fears you will be able to spot them when they are triggered at, say, an audition, and you'll be able to pause and breathe when faced with the great dilemma: Do you choose courage or fear? Do you say "Yes, I can and will do this" or "No, I'm not ready?" Whatever you choose is OK—courage takes time. The main thing is to realize that you do have a choice and to take responsibility of your choices rather than being blindly controlled by fear.
5. Get out of your comfort zone. In small ways, in all areas of your life, choose courage over fear on a daily basis. When we're afraid it's natural to seek comfort and safety but done repeatedly this keeps your life small. Practice what it feels like to be brave starting today.
6. Study people who inspire you. Watch, listen to, and read about people that inspire you and make you want to kick ass and set the world on fire! Read their biographies, learn about their lives, their trials, failures, fears, triumphs, and successes. Do this on a daily basis even if for just a few minutes. Knowing that great spirits before you faced the same fears and hardships will be a soothing balm to your soul because, did I mention, courage isn't easy? But, that's precisely why, in the words of Virgil, "fortune favors the bold."
7. Make time for silence so that you can hear and follow your heart. As cliché as it sounds, it really does know the way.
Inspired by this post? Check out our audition listings!
Suzana Stankovic is an actress, dancer, director, choreographer, teaching artist, producer and independent dance-theater artist. Her credits include principal roles alongside Tony Award-winners, to dancing in classical ballets and avant-garde dance-theater works, to lead roles in independent films, plays and music videos, to being the solo artist-producer blazing her own trail. Suzana has performed and presented her work on many of New York City's finest stages to widespread praise and has been featured in numerous publications. In addition to her work onstage and screen, Suzana is also a teaching artist teaching adult ballet at Astoria Fine Arts Dance. 2014 will see her breaking new ground and sharing her discoveries with Backstage readers. In all she does, Suzana's mission is to inspire others to look within and live full out. For all about Suzana and to keep in touch with her, go to: www.iAmSuzana.com.