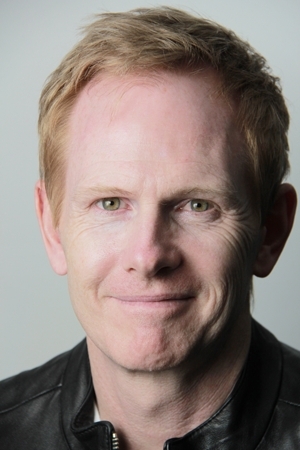 One of the most overlooked and yet most important parts of anyone's career in anything is who they know. They think they can develop their skills and book jobs without ever connecting with the other 90 percent of the entertainment business. Good luck with that.
It was only after landing my first two professional jobs directly through industry contacts that this simple truth broke through my actor fog. When actors think of forging industry relationships, they only see what's right in front of them, and often, casting directors seem like the only logical place to try and form relationships.
Due to the overwhelming focus on casting directors by so many actors, an entire industry has been born: the casting director workshop. If actors looked beyond the shores of Casting Director Island, they would realize that CDs are only one small part of the entertainment creation process. Casting directors, while very important in the process, are not alone in their ability to influence an actor's career.
One way or the other, if you are to be successful in acting, you will get to know people in your business such as producers, directors, cinematographers, and editors among others. You can get to know them on your terms or theirs. You will likely find your own terms more favorable.
Here are seven ways that you can connect with the people who matter most in your business.
1. Film festivals. Film festivals are the easiest and most obvious way to connect with people from the entertainment industry. The bigger the festival, the heavier the hitters.
Do yourself a favor. Don't show up as a fanboy. Show up as a professional. Do your homework on who is doing what and which folks might be aligned with your goals and skills. (You have goals, right?) Try to get in touch ahead of time and make a case as to why they should meet you. If they are visiting your town, offer to help them navigate the area. Pick them up or take them to your favorite pub. Hang out and make friends. This isn't one of those bring a headshot deals. Headshots don't build relationships. Be yourself and find a way to contribute.
2. Trade shows. Trade shows are awesome. No actor ever thinks of attending a post-production software conference. Guess who does? Post-production folks. They edit your work and they work for and with producers and directors. You could learn a whole lot about what they do, make some friends, and be the only actor within miles.
3. Film commissions. Outside of L.A., the first and often main point of contact for the entertainment industry is the state or local film commission. Imagine working/volunteering at a place that pretty much deals with producers and location managers all day long. Imagine if you could give killer local info to people who are spending millions of dollars on a movie in your town. Film commissions have their fingers on the pulse of the industry and they wield a lot of power giving the green light on locations and shooting schedules. Imagine what you could learn and accomplish if you were on the side of that power.
4. Industry associations. Almost every industry gets together and forms associations to share best practices, establish quality standards and make connections with each other. Most industry associations don't have strict guidelines for membership so maybe you can join one or more of them connected to your dreams and goals. They hold events. They have offices just like other more obvious opportunities. If you are 'associated' with the association, people will talk to you and you can form relationships with them, all the while learning about the business - what matters and what doesn't.
5. Unions. Unions and guilds are the labor equivalent of associations. They were usually formed as a result of a struggle with their particular industries. There are guilds for almost everything. I won't list them, but if they are part of the blood, sweat, and tears of entertainment, there is probably a guild representing them. Need I repeat, work or volunteer and then upgrade that smartphone memory card to hold all those new contacts.
6. Alumni. You probably went to school, right? Well most alumni associations keep track of who does what and they extol their virtues in the monthly alumni magazines. Call and ask if any of them have agreed to be contacted as mentors in production, directing, or whatever else. Everyone loves helping a fellow "Trojan." (Is there any other school?) Always do a little research on whomever you get so you can have a good conversation.
7. Trade publications. Wherever you live there is some form of the entertainment industry. That usually means there are also industry publications (like Backstage) that keep these otherwise disconnected people informed about news and the overall condition of their little world. Trade papers/magazines have the best databases because they survive on advertising. They know who is doing well and who is on the cutting edge. You want to know that, too. Help out and it won't be long before you are meeting and helping your favorite mover and shaker spread the word about their company while learning what makes them so successful.