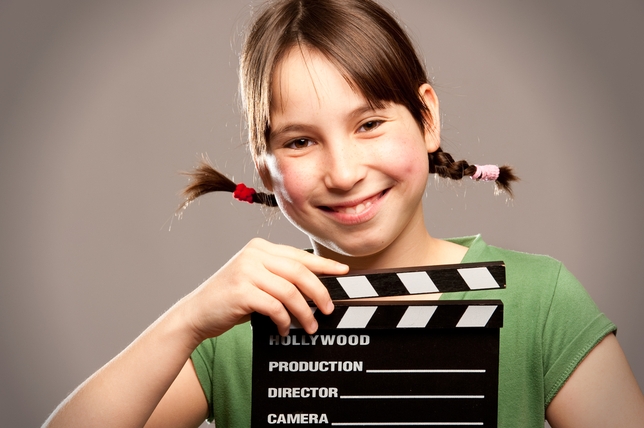 Why does my child need a manager? A manager will guide your child through every step of their career. Managers help you find an agent, navigate schedules, advise on pictures and wardrobe, recommend classes and lessons, and facilitate meetings with casting directors to name a few reasons.
Where do I look? There is a list of managers on Backstage.com, or you can subscribe to Backstage and receive Call Sheet, which also lists managers. Look for ones that specify that they represent children.
1. Send in a few recent snapshots of your child. They should be alone in the picture, not wearing any hats, close up enough so that we can clearly see their face. I can't tell you the number of pictures I have gotten of a giant field, with a tiny speck in it that is the child. We should not have to play Where's Waldo to find your child.
2. We want to see a happy, charismatic child in the photos. A natural, exuberant grin sells more toys than a serious face. We are in the marketing industry; we want to see your child's charm.
3. Keep the cover letter short. Include the child's date of birth, height and weight and any experience your child may have. List any skills, such as singing, dancing, martial arts, instruments played, and sports that they play.
4, Make sure you include ALL of your contact information so that we can find you when we want to schedule an interview to meet your child. Home phone, cell phone, address, and email address should all be included.
You've sent out pictures and you've gotten the call that a manager wants to meet your child! Awesome!! What do I do now?!
1. Show up to the meeting 15 minutes early. Any earlier is obnoxious. This will allow you to fill out paperwork and have your child look at a short commercial that we will ask them to "cold-read." And whatever you do DON"T BE LATE! We are judging you on your ability to be a professional. We don't want to have to worry about you being late to an audition. Getting irate calls from casting directors about late kids is awful for us and makes us look as bad and unprofessional as you do.
2. We will most likely ask the child to come into the room alone to meet us. Give your child a big hug, remind them to smile, and send them in. Practice interviewing with your child prior to coming in so that they know what to expect. We will ask simple questions like: What's your favorite color? Do you have any pets? What do you want to be when you grow up? Do you have any siblings? We are looking for kids who ENGAGE! Ninety-nine kids out of 100 will come through the door and when asked for their favorite color will reply with a one word answer. The child who walks in and says, "My favorite color is blue! I love blue! The sky is blue! My room is blue! I only eat blue food!!!" This is the kid who is getting signed on the spot. The one who talks until we ask them to stop. The kid who is personality plus!
3. This relationship is like a marriage. Find someone who you like and feels passionately about your child. If they seem lukewarm, move onto the next meeting
4. The typical management contract is between two and five years. The commission should be 15 percent across the board for commercials, print, theater, and television.
ABOVE ALL: Do not sign with anyone who requires money upfront. Reputable managers work STRICTLY on commission!
Jackie Reid owns and operates L'il Angels Unlimited, a talent management company, which specializes in young actors for placements in film, television, theater, commercials, voiceover, and print media. She works extensively with agents in New York and L.A. She possesses an excellent eye for talent that both casting directors and agents value. She understands what it takes to support young actors as a stage mom to two children, one of whom currently plays Sinjin on Nickeldeon's hit series "Victorious." Follow her on Twitter @LilAngelsTalent and like her on Facebook.