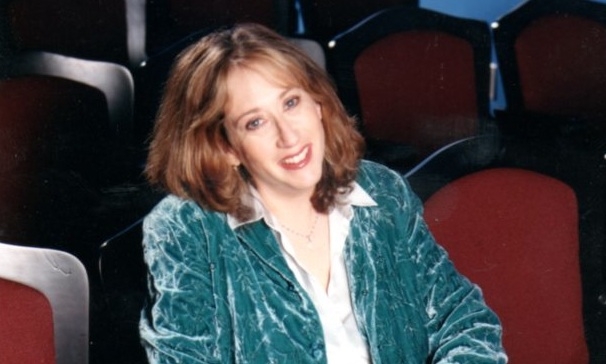 George Saunders delivered a wonderful graduation speech this past summer to students at Syracuse University. The New York Times reprinted the text of the speech, and it has gone viral.
There is so much to glean from this finely written speech. The business of Hollywood does not easily lend itself easily to acts of "kindness," but just imagine how much better the business could be and how much more success would be reaped if we all followed these rules of kindness.
1. Actors, be kind to each other. You need each other's support and sharing information and insight is not only kind of support you need. You need kindness—it's a necessity to succeed in the long run.
2. Casting directors, agents, and managers must be kind to strangers. It is indeed the job of the reps and the casting director to discover new talent, but so often we are too busy and find reasons to delay the meeting or miss seeing a play or film. We should not wait for someone else to validate the newcomer; rather, we should decide if we want to meet based on the presentation of material by the actor, or the recommendation by a colleague.
3. Actors, don't be too pushy with other actors, agents, managers, casting directors, executives, producers, writers, or directors you meet. It is simply unkind to stalk on social media. There are positive, nonintrusive ways of staying in touch without overdoing it. If you made a good connection, trust that the casting director, agent, or manager will call you if they want to bring you in for an audition or work with you. Indeed, I cast two actors last year in films because they gently reminded me through twitter @theactorgenie what they were doing with a relevant tweet.
4. Be kind to assistants and assistants be kind to everyone you meet as well. You never know whom you will need to know on the way up or down.
5. Actors must understand the limits of kindness. People they meet can make suggestions and introductions but are not obligated to get them an agent, manager, or a role. Casting directors and representatives are allies, not employers.
6. When you see good work, be kind and send a note. Even movie stars and famous directors, writers, producers and crew appreciate kind words. I have gotten the loveliest notes in return from some of the people I most admire.
7. Thank you notes for auditions and meetings are often a good idea, but sometimes not necessary. If you go in for a one-line role, it doesn't mean you have to send a note. A thank you can also be had with a lovely smile and appreciation at the end of the audition. It is the "kind" attitude that will be remembered.
8. DIY is a prerequisite for any one trying to work in the film industry and should include a very healthy dose of kindness. If people understand that you are self-sufficient and kind—rather than opportunistic—the kindness will be paid off in spades.
9. Critics and pundits, please be kind to artists. We have all stumbled and failed, and that's what makes us stronger and better. I appreciate good criticism and dearly miss Roger Ebert and Pauline Kael who both had elegant, kind, and precise ways to review and criticize.
Heidi Levitt is a Los Angeles-based casting director and producer. She recently finished casting the feature film "5 to 7," starring Anton Yelchin, Berenice Merlohe, Lambert Wilson, Olivia Thirlby , Glenn Close, and Frank Langella. She also cast two films currently in post-production, Diego Luna's feature film "Chavez," starring Michael Pena, America Ferrera, and Rosario Dawson as well as Cynthia Mort's Nina Simone biopic "Nina," starring Zoe Saldana and David Oyelowo. She is currently casting "Vernon God Little," directed by Werner Herzog and Wim Wender's upcoming film, "Everything Will Be Fine," starring James Franco. She also cast and executive produced "Ginger & Rosa." Heidi has cast such other notable films, as "The Artist," "Nixon, "JFK" "Natural Born Killers," and "The Joy Luck Club."
She is a graduate of Barnard College and the AFI Producers Program where Heidi is now an adjunct faculty member teaching casting to second year directors. In 2010, she created of Actor Genie, which is available on iTunes and Android. The app tells actors what's casting and who's who, and it has loads of inspiring quotes and advice from well know actors, directors, writers, acting coaches, and much more.
For more information on Heidi, visit http://www.heidilevittcasting.com.