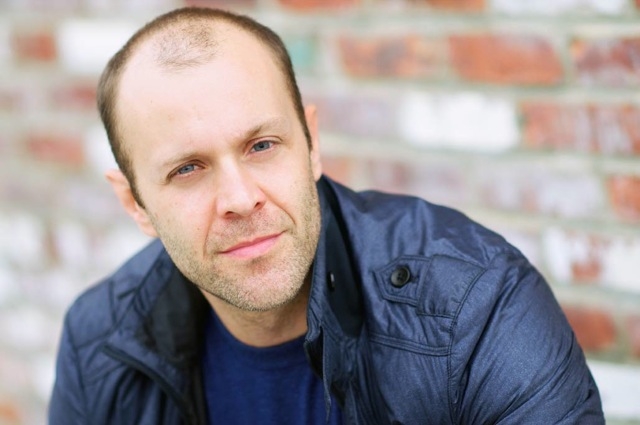 Through my experience of working on low budget and independent films for the past 15 years, I have learned a few crucial and important rules that can help you survive the jungle that is the independent film world. Working on independent films where the budgets are small and the sets are grueling, and sometimes in extreme conditions, it's important to take control where you can. When you find yourself on a challenging set, remind yourself that you are there because you are taking action to move your career forward. The footage you get on this job will lead you to another job and that's how you build a solid demo reel. Always remember the incredible amount of experience you will gain from working on these shoots will be invaluable when you are on the bigger budget jobs.
1. Know your lines cold. Rehearse your lines over and over and know them backwards and forwards. You don't know how many takes you are going to get because of the inefficiency of the production, and lack of time and budget. Knowing your lines down cold ensures that your best work makes the cut.
2. Take control of how your character is going to look. Finding your costume can be as easy as taking a trip to the local thrift store. Taking control and bringing options for your director will help him, your character, and how your character looks on screen. Be open to the director's ideas but have your own in case he has none. Own the character you are portraying from the start!
3. Be nice and focus on yourself. Don't talk badly about anybody on the set. Remember everyone is under a lot of pressure. Focus on yourself by either working on your lines, rehearsing with your scene partner while they set up the next shot or thinking about how you want your scene to go. Focus on the task at hand and hold yourself to a higher standard than everyone else. Add to the project, don't subtract.
4. Give the director different takes of your scene. After you do the scene and the director says "Great, I got it!" Simply and politely ask "Do you mind if I try something different just to give you some variety?" I doubt he will say no. In fact, I have found they always appreciate you helping them have options to choose from when they cut the film.
5. Listen and talk to the director. When you are on set and you and the director are having trouble communicating focus on listening. Reply back with "Ok, let's try that" or "Yeah, let's give it a go" and just try what they are asking you to do. This approach shows that you are listening to them and are wiling to try their direction, it also defuses any potential situation and ensures you stop the vicious cycle of you and him trying to defend your positions.
6. Bring food. Take some of your own food to the set. Nuts, apples, and protein bars are great. This way you always have something healthy to eat, and you need to feel your best so you do your best.
7. Easy on the caffeine. Don't drink caffeine all day on set, which is easy to do when you are just sitting around. Caffeine can sap your energy—especially late at night—and it makes emotional scenes much more difficult. Caffeine can also make sleeping difficult. Remember that in indie films, there is no eight-hour turnaround rule, so you need to be able to sleep immediately when you have the chance. Drink water, eat apples and nuts to keep your blood sugar up and to give yourself energy late at night.
8. Get your work. Once you wrap, get both the director and producer's contact info and in eight months to a year, begin asking for your work and don't stop till you get it.
9. Don't get drunk the night before your scene. Enough said.
Douglas Taurel is an accomplished actor and producer. As an actor, he has starred in numerous television shows including Nurse Jackie, Damages, NYC 22, The Americans and Person of Interest. As a producer, he has produced two Off Off Broadway shows that were well reviewed by the New York Times and received 5 stars at the Edinburgh Festival Fringe. His last film production project was a short film called "Siesta", performed in English and Spanish, it was accepted and screened at numerous film festivals including Atlanta Short Fest and Big Apple Film Festival. He is active in the independent film scene and has worked with many upcoming film directors. Recently was cast in Tom McCarthy's new indie feature "The Cobbler" and has lead roles in two, soon to be released, independent films "Waystation to the Stars" and "La Croix Rising". He began his acting training in New York with the legendary Wynn Handman and since has had the opportunity to study with many amazing artists including Alec Baldwin, Kathleen Turner, Edward Albee and Tim Phillips. He is currently developing a one man show with Padraic Lillis based on veteran letters from every American Conflict
His website: www.DouglasTaurel.com. Follow him on Twitter: @DouglasTaurel