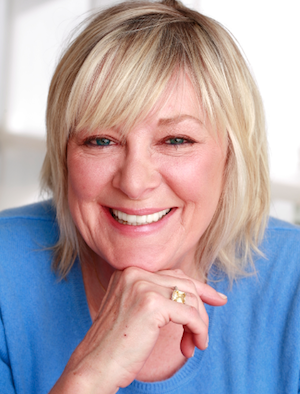 You control your audition—don't let your appearance get in the way of your performance or lose you the job!
If you're cast in a daytime or primetime series, film, or even a major market commercial, there are professional teams of people to make you look great. But if you're on the set of a low budget indie, a non-union industrial, a Web series, or auditioning for a pilot, there may not be anyone to give you a professional camera-ready appearance. You have to do that on your own.
Sometimes the difference between booking the role and being told "You're so good but we're going with someone else," is knowing a few simple things about make-up, hair, and lighting. No matter what project you're appearing in or auditioning for, you need to look good. Being camera-ready for interviews and workshops is also important—especially if there's a possibility that you'll be meeting top industry professionals.
We recently had a marketing intensive workshop with a slew of a-list agents, network executives, and television producers on a panel. When asked who in the room of 25 actors they would call in, represent, audition, or hire for their series, they looked around the room, conferred with each other and said, "None!"
The attendees were in shock. Why wouldn't they be considered for a contract or even a guest-starring role? The high powered guests hadn't even seen their work since this was a no-audition networking/marketing workshop. Obviously, it wasn't just about the audition or talent.
The answer? No one was dressed appropriately, looked fabulous, or gave the impression they were ready for a major role. No one appeared to be a star in the making. Since it was a weekend workshop most actors chose to come casual, even though they knew they would be meeting some pretty heavyweights in the business. Wearing jeans, sweats, t-shirts, no make-up for some of the girls—the general impression was that they were students in a class, not networking with a-list movers and shakers. First impressions count! Most pros decide in the first 10 seconds if they want to audition or hire you.
Here are some tips so you can always be camera-ready.
1. Bring your own make-up. Guys included. Powder is the secret! Everyone looks shiny, greasy, or sweaty on camera! It's either the hot lights or your own nervous energy creating that non-stop sweat oozing through your pores. Unless you're playing a long distance runner or are doing a remake of "Broadcast News"— remember Albert Brooks who was so nervous he had "flop sweat" when reporting the evening news—you don't want to let them see you sweat. Use pressed powder in a compact. It has a flat, round, soft cotton pad that smoothes the powder on your skin—especially on your nose, forehead, and chin where actors appear to be the shiniest. Or you can use natural mineral grains with a large brush—both available at drug stores and cosmetic counters. You'll be the actor who looks the coolest and the most professional.
2. Bring hairspray, gel, mousse, etc. Whatever you need to control your hair. Unless you're running into the wind in a shoot, your hair will inevitably get in your face, your mouth. Nothing wrong with long hair, you just don't want to be pushing it constantly behind your ears or flopping it back. It's annoying to those network executives watching you audition.
3. Avoid bold lip colors. Ladies, avoid the deep red, black, wine, fuchsia, orange, purple, or other extreme shades of lipstick. (If your skin tone is very dark, you are the exception and some of these shades might work.) But most broadcast quality cameras are highly sensitive and will actually exaggerate the color and make it appear darker. You will look odd, bloody, or like a vampire. If that's what you're auditioning for—great! Try to go for a more natural or warm color of lipstick with a small amount of gloss. Be warned: heavily glossed lips aren't good either.
4. Avoid certain colors of clothing. If you're bringing your own wardrobe, avoid wearing red, white or black—especially for a commercial or on-camera audition. On a lower budget set, the lighting may not be too flattering so red may glare, turn orange, icky pink, or look like the color of blood—not very attractive. Black just looks dull and absorbs all the light and energy. White may "ghost"—that's a thin green line that appears around you so you look ghostly. Dark wine, navy, evergreen, and dark grey all make you appear to be conservative, dull, or portraying a depressed character. If you're forced to wear dull or dark shades, counter the effect by bringing a bright scarf, accessory. This could be the finishing touch to creating a unique character and performance! But these are just guidelines…follow your instincts for any audition.
You can impress any director, producer, or industry professional if you're not only a brilliant actor but look like you've already booked the role! Being camera-ready is the secret!
As the founder and executive director of The Actors Market, Gwyn Gilliss provides free monthly info seminars, agent/casting director interview tele-seminars, weekly marketing tips, as well as many coaching programs to help actors break into both the NY and L.A. industries. Gwyn has tremendous success with her private career coaching clients. More than 90 percent get agent representation launching their careers with performances in feature films, Broadway productions, and Emmy-award-winning primetime TV series, such as "The Good Wife," "White Collar," "Grey's Anatomy," "NCIS," "House," "Law & Order," "30 Rock," "Criminal Minds."
Email her to request a free 15-minute career session: coach@theactorsmarket.com.
Inspired by this post? Check out our audition listings!