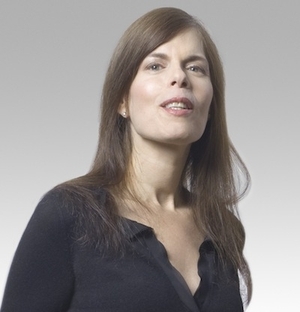 As the new year begins, we fret about January bills, health insurance plan choices/renewals, and how to improve ourselves in the shiny, pristine days ahead. A simple turn of a calendar page, and one new numeral, and suddenly there is a blank slate which we are eager to fill in with gigs, income, social plans—anything to feel less adrift and uncertain.
Actors, artists, and creators are paradoxical beings. Known for their generosity, charity work, and commitment, they give, and then give some more. Yet such creative types also have a reputation for being endlessly self-absorbed. Is there any other profession in which the self figures so prominently? How can actors act, or creators create, without using their brains, bodies, and souls to imbue their creations with a sizable piece of themselves? The self and the work are conjoined.
Perhaps, then, this would be the ideal time of year to put aside worries about taking new headshots, getting new representation, networking, and pushing one's career forward. Perhaps, with no timetable, this could be a time of letting go, of putting aside, however briefly, the ravenous ego which can rule each of us and often drown out the very real needs of others. Those of us in the arts and entertainment field are so very fortunate, even when we struggle; we do meaningful (to us, and often to others), creative work and engage with fascinating people. Even when economic pressures rule the day—and that applies to most of us, given the world in which we live—we can find great joy in the work.
So look outside of yourself for a while. Buy a meal for a homeless person every day. Donate possessions you can let go of to charities, and give books to your local library. Take someone who's never seen live theater to a show. Teach a skill/craft you excel at to a child, a teenager, an adult. Take off your headphones as you walk around and ride the subways. Listen, lift your head up, and truly look. Engage in the living world, not just the recorded/technological one. Smile at a stranger and give a sincere compliment at least once a day. Say thank you multiple times each day. Be grateful even on the days riddled with bumps and setbacks, when nothing seems to be happening. Take photos of loved ones; instead of sharing them on networking sites, print them out, keep them close, and remind yourself how blessed you are. If you're worried about work and money, give yourself a mental break where possible. Sometimes obsessing about problems, real or perceived, only makes solutions that much harder to find. Help others find work.
Let's usher in the new year with a spirit of gratitude, openness, and curiosity. Let's put our "I" aside for a while. Wishing you health, joy, and peace in the days ahead!
Like this advice? Check out more from our Backstage Experts!
Ilene Starger is a casting director, acting/auditioning teacher and coach, and Backstage Expert. For more information, check out Starger's full bio!
The views expressed in this article are solely that of the individual(s) providing them,
and do not necessarily reflect the opinions of Backstage or its staff.