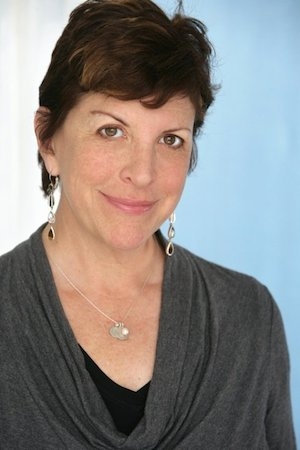 In this era of micro-budget filmmaking, some filmmakers will want to save money by not hiring a casting director, choosing instead to do the casting themselves. This is tantamount to not hiring a director of photograph, editor, and anyone else on the production team. Those who want to be a "one-man band" won't realize what a clusterf**k the whole casting process really is. It's a complicated process that involves hours and hours of legwork, no matter what the length or budget of the project. If, after realizing the severity of the situation and the start date of principal photography is in a few days, they decide to hire a CD, heaven help the poor person saddled with working under this extreme pressure.
So first off, filmmakers: Please hire a strong casting director as soon as you have a finished script and go into pre-production. It helps us if you have your shoot dates set and your budget solid. We can't check avails or make offers to those star actors you will inevitably want unless we know how much you are willing to pay and when they would start work. Going to the agents and managers without these critical pieces of information is a waste of time.
We also need plenty of time from the moment we release the breakdown to the first audition sessions, as it takes days to go through all the hundreds of submissions for each role, contact the agents and/or actors, organize and continually revise the schedule, and give the actors plenty of time to prepare the material so they will have the opportunity to do their best work.
Actors: If you answer to a breakdown that doesn't clearly state the name of a casting director, you are asking for trouble. If the filmmaking team hasn't allowed for the expense of a casting director, they most likely won't have the budget to properly take care of their actors, crew, and support staff. It's difficult enough to do your best, most emotional work on a set; having a strong support system is key to the overall strength of the experience.
If no CD is attached, I can guarantee you will not get the audition time, the material to prepare, get hired and booked properly, and receive your call times in a timely fashion. The casting director is the point person between you and production. If there is no CD, your only contact person will be doing a million other tasks and communication will be slow to non-existent. Finally, you want to be involved with a filmmaker who clearly is knowledgeable about every aspect of filmmaking, not just the technical side, and a strong indication of this is reflected in their choice of casting director.
Cathy Reinking has been a working casting director for 20 years and has accumulated hundreds of credits, including network TV: "Frasier," with Jeff Greenberg & Associates for 8 seasons, "Arrested Development," Manager of Casting at NBC when "The Office" was created, and multiple network pilots; Indie Films: "Herblock," "Jackie's Back," "The One Who Loves You," "Storage"; Web series: "Miss Mustard Glade," "Frat House Musical," "Jeff & Ravi Fail History"; Theater: National tour of "Spank! Harder," currently running, The Fountain Theater, LA Theatre Works; Commercials: Honda & Nike. Author of "How To Book Acting Jobs in TV and Film: 2nd Edition," which can be found on Amazon, iTunes, and The Drama Book Shop. Co-creator/writer/producer and casting director of "The British Invasion," now on FirstRunTV. Her biggest joy is now watching her daughter, Kate, 26, perform. Follow Reinking on Twitter@CathyReinking.