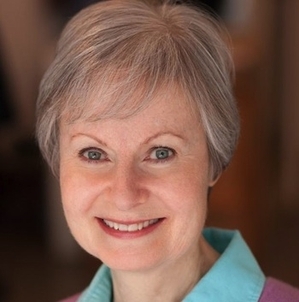 2014 is the year of accountability, presence, and inspiration.
This is your year to soar as high as you dare. This is your year to rise to the challenge and rise to the top of your game. Get ready to step onto the Broadway stage, into your national tour, and your top regional theater gig.
This is your year to break free of any self-imposed limitations with an even more determined, consistent, courageous commitment to you. Throw away any resistance to joy, success, well-being and your true, wholly authentic presence on this planet, in this city, and most applicably in your careers.
This year get wholly accountable. Right now! Cause now is all we've got!
Time to harness fear and recognize once and for all that it holds within it your force of life, that which desires to be seen, heard, and embraced. Let your instincts soar. Daring to stand tall in what makes you tick, makes you unique, makes you irreplaceable is what it means to be present, accountable, and inspirational.
Fearlessness and faith! We either embrace them or we don't. We either leave our comfort zone or we don't. We are always at a place of choice and of becoming. And...there is only now.
Your presence is what makes you unique and irreplaceable, setting you apart every time. Dare to be bold. Be brave. Dare to inspire. You don't need to "fit in." You don't need to "do it right," and "figure out" what the casting directors and agents seek. They seek you. They want you—your authentic, inspired, humanity.
Always challenge yourself to show up with courage, determination, consistency and accountability to yourself, your process, and your career. Surprise yourself. Stand in possibility. Grow your good news one class, one audition at a time. Make this the year you reach your creative goals.
To your success!
Kimberly Vaughn is a writer, teacher, director, producer and performer. She co-wrote of "Lord Tom," the musical. She is the founder and artistic director of Kimberly Vaughn Performance Studio, and she also teaches at Circle in the Square Theater School, Pace University, and NYFA. She has directed Edward J. Moore's "The Sea Horse, "The Lost Boy," Sondheim's "Saturday Night," and the world premiere of "Cry Tiger." She produced "Marlene" starring Sian Phillips, "Swinging on a Star," "Hauptman" starring Denis O'Hare, "The Cover of Life," and "Four Women and a Waitress" starring Marthe Keller. As a performer, she appeared on Broadway in "Dear Oscar." She also performed in regional productions of "The Member of the Wedding" with Ethel Waters, "Harvey" with Shirley Booth and Tom Poston, and "Applause" with Dorothy Collins. She received a Bachelor of Science in Speech and Theatre from Northwestern University. For more information visit Kimberlyvaughnperformancestudio.com.