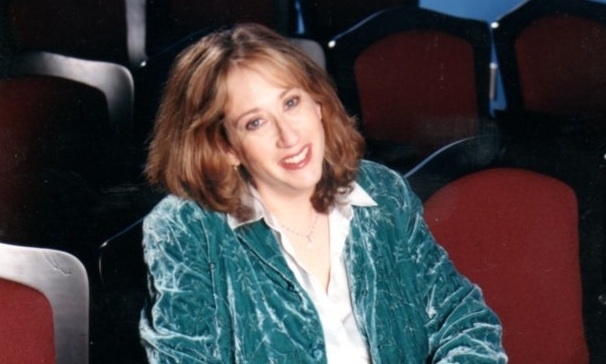 Commercial auditions are a different breed. They happen quickly. The actors I meet on a commercial audition get about five minutes with me. Sometimes, I hardly have enough time to absorb a performance before I must move on to the next actor. So it goes. But do not kid yourself, a commercial audition is not all about a look—the actor needs to do more than simply show up.
Like at any other audition, the actor must prepare. He or she must come in with a look, and a character and a feel. You may be selling hair product, you may be selling a car, but the agency and the client need you to tell the story. We need you to show us you belong in that car. Like any theatrical or film audition, you need to reveal to us the character in you, and you in the character.
How do you show us you belong in a Hyundai? In most cases, you are playing a role—the mom, kid, lover, brother, sister, dad, or best friend. In 30-60 seconds, it is up to you to communicate who you are and enable us to imagine you in that car. Ultimately, the commercial audition is not about the product, it is about you in the role.
So how do you do this?
1. Dress the character and individualize it. For example, if we ask for a Dodger fan, don't necessarily dress all in Dodgers blue. Make it your own. What would you wear to a game if you were a fan?
2. Come in with a choice and a point of view. Chances are, the spot does not have a character arc built in. So, you need to do this work. Create the arc for yourself. Create your own backstory before you walk in the door.
3. Really listen to the casting director or session runner. If we make a suggestion, take a moment to breathe and take it in. Then, make the adjustment. The casting director or session runner is your guide in the room. We may know exactly what the director is looking for, and we can help you realize it.
4. Remember the other actors in the waiting room come in all shapes, colors and sizes. Assume nothing, and just go with the flow. Glean what you can or what's useful to you from the waiting room chitchat. Try to think of your fellow actors as teammates rather than as the competition. You are all in this together. Teammates root for each other. It is a much more pleasant and profitable way to spend the time. And, you never know who may recommend you in the future.
5. It may seem old-fashioned, but bring a headshot and résumé. Everything is digital now, but having your these items in hand helps me connect the dots. Your résumé is your story—it informs me about your training and experience. Knowing who you are and where you come from may help me give you direction for the audition. Even if you don't get the job, I want to remember you and you want to be remembered. Make sure your headshot looks like you. I may be casting a commercial, but I am always scouting for my next feature.
Now let me share something that happened a few weeks ago, so you can get a taste of what happens on the other side of the table. I agreed to cast a car commercial with one day prep and four days to show time. I had to find ten actors to physically match three generations of Japanese car owners. I concocted elaborate scenarios to give context and motivation to each audition. I was down there and in with the actors, mano a mano, pouring my own heart out to get them to perform. In truth, the agency folks were mostly looking for physical matches; they didn't seem to need to see actors perform at a high pitch. Motivations may have just as well boiled down to the actor's desire for one thing: residuals. But, no, there I was trying to create a character for them to inhabit and objectives for them to fulfill. They are actors, for God's sake. Every audition is an opportunity to practice and exhibit their art, and for me, the casting director, every audition is an opportunity to unveil talent.
At callbacks, the director wanted me to continue to take charge of the session. He allowed me to be the drama diva as this enabled him to sit back, watch, take notes, and get what he needed. He loved it. The copywriter made notes of my improv lines. The agency folks were entertained. The actors acted. Everybody was happy. I was exhausted—and, well, all's well that ends well.
I saw over 450 actors in four days, and here's what I discovered once again: The best actors are the ones who went with me on the journey, invested and revealed themselves in the process. To be cast in a national commercial might not take an MFA, but in every role you have to create and convey a character, a look, and a feel.
Acting comes in all shapes and sizes, and the same is true of auditions. In the last month I have cast a movie, a play, and a commercial. And, I kid you not, though each context may require a different set of tools, each and every one required an actor who could find and convey truth. Every audition has the same fundamental requirements—talent, a look that engages the viewer, and a soul that will speak to any audience. Stanislavsky said, "There are no small roles, only small actors." After casting for decades, I concur. Every role counts and every role is a whole character.
Heidi Levitt most recently cast Wim Wenders' "Every Thing Will Be Fine," in production now starring James Franco, Charlotte Gainsbourg, Rachel McAdams, and Marie-Josée Croze . She is also working with Werner Herzog on the feature film, "Vernon God Little," which will now go into production in Spring 2014, and is also casting a play for Center Theatre Group at The Kirk Douglas Theatre called "Different Words About For The Same Thing." by Kimber Lee." The film, "Chavez," directed by Diego Luna and starring Michael Pena, America Ferrera, and Rosario Dawson will be released by Lionsgate this Aprill. Heidi continues to collaborate with director, Mark Pellington and is casting and exec producing his next feature, "Clang." Other notable films she cast include, "The Artist," "Nixon," "JFK," "Natural Born Killers," "Nurse betty," "The Rock," and the beloved "The Joy Luck Club."
She is a graduate of Barnard College and the AFI Producers Program where Heidi is now an adjunct faculty member teaching casting to second year directors. In 2010, she created of Actor Genie, which is available on iTunes and Android. The app tells actors what's casting and who's who, and it has loads of inspiring quotes and advice from well know actors, directors, writers, acting coaches, and much more.
For more information on Levitt, visit http://www.heidilevittcasting.com. Follow her on Twitter @theactorgenie.