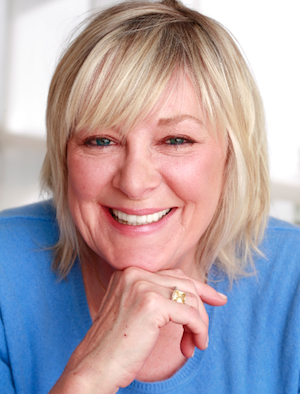 When a military or business organization is planning a major campaign, such as a war or a product launch, they first create a SWOT REPORT. Although this may not guarantee hoped for results, it certainly increases the odds that specific planned action will bring a higher measure of success.
Why? To win ANY battle, you need to have the right mindset and strategy. Sun Tzu in "The Art of War" teaches that "battles are best won before you get on the battlefield." Success comes from clever plans and swift action.
Preparation is how you win. However, most actors that I have met have the mindset that they will prevail once they get on the battlefield, i.e. the audition. WRONG. It's not about the audition. It's over by then. Getting that final offer goes to the most prepared actors who have already executed a winning plan of action and have developed their brand, network, and reputation. It takes a few years.
A SWOT REPORT can guide you to fix what needs to be fixed so your plan of action will be more successful. So, let's work out a SWOT report for your acting career. SWOT stands for Strengths, Weaknesses, Opportunties, and Threats.

STRENGTHS
What do you have to offer the industry? Are you the next Julia Roberts? Tom Cruise? What is your strongest "quality"? Essence? Personality trait? Are you a young brunette beauty? A wise-ass? A goofy dude?
Training and credits may give you credibility, but no one hires you because you have a BFA or MFA. You get hired because you have the right look, personality, and energy to bring to the role. And it's not a contest about who is the most talented. Some of the most brilliant actors I've seen are boring in an interview and don't get hired. They need to develop their presentation skills. The two highest paid actors in the business never went to college and didn't even stay in an acting class for more than a few weeks. What do they have? Why are they $25 million per job movie stars? They have a wicked smile and a lot of charm. So, what is your strongest quality?

WEAKNESSES
What are you not doing that you should be doing? Whether you have an agent or not, your strongest strategy is to build your own network of industry folks who know you, like you, trust you, and who will one day will hire you. Are you meeting at least one casting director a week? How about five? Are you shooting film for your demo (sizzle) reel every month? Does your headshot JUMP off the screen? (Casting directors take about four seconds to decide who to call in.) Are you perfecting your craft and working with the best teachers? Are you performing in a short, live showcase at least once a month and inviting your industry network? Or are you consistently depressed and bored with the "marketing thing"?
Without a plan and consistent effort, you will not go anywhere no matter how many auditions you have or how many agents send you out. You need a plan and a mentor.

OPPORTUNITIES
Are you looking in all the right places? Just because you want to work in film doesn't mean you should only pursue film roles. Any on-camera work will develop you, give you an income, and introduce you to the potential future film director who will hire you when he is shooting his first feature.
So don't turn your nose up at soap operas, primetime TV, commercials, industrials, and webisodes. If that's all you can book right now in your career, great! In a short time, someone you've worked with will turn up and take you with them when they are hired to produce a new series or direct a new film There is no discrimination between TV and film these days. Stars cross over in all medias. So work in all medias, build your network of industry folks, and wait! Someone always comes through and will call you out of the blue for a major role! Trust me, I've been there!

THREATS
What is really stopping you? Focus? Lack of consistent effort? Funds? True desire to succeed? Fear? Negative attitude? Losing mindset?

Even the most talented and charming of actors fall in a funk from time to time. The trick is how do you get out of it? First, make sure that you exercise, if not daily then every other day for a half an hour to an hour. Get oxygen to the brain. Get the heart pumping. Having a clear head and a relaxed state of mind will allow you to focus and not be fearful.
Second, activate professionally! Find a project- write a web series, start a marketing campaign, etc. Create a monthly newsletter and advertise your successes! This will get your mind focused so you forget that life is difficult, that money is short, that your girlfriend, boyfriend or family is giving you grief, that you are too tall, too short, too young, too old, too pretty, not pretty enough, not in the union, etc.!

Come to the realization that none of these things are important. Actors who were not gorgeous or thin or young or educated all managed to become major successes. Why? Because they believed they deserved to be successful so they became successful!

Take a blank piece of paper, make four columns, and answer the questions above. Then activate and follow through. Update frequently. It works!
As the founder and executive director of The Actors's Market, Gwyn Gilliss provides free monthly info seminars, agent/casting director interview tele-seminars, weekly marketing tips, as well as many coaching programs to help actors break into both the NY and L.A. industries. Gwyn has tremendous success with her private career coaching clients. More than 90 percent get agent representation launching their careers with performances in feature films, Broadway productions, and Emmy-award-winning primetime TV series, such as "The Good Wife," "White Collar," "Grey's Anatomy," "NCIS," "House," "Law & Order," "30 Rock," "Criminal Minds."
Email her to request a free 15-minute career session: coach@theactorsmarket.com.