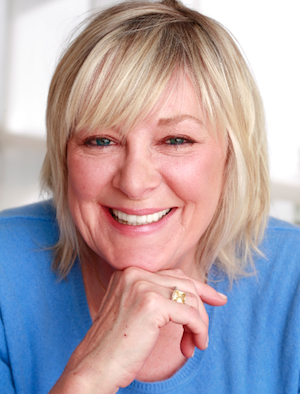 We had a fun client party recently, and after lots of laughter, fun conversation, and toasts to everyone's successful career, I asked the questions, "If you had a magic wand what would you wish for in the next year?"
The answers were surprising. Some clients wanted a role in a showcase of a new play Off-Off-Broadway. One wanted to book a commercial. Another said, "Oh, a small role on a primetime show." One said, "Any role on any series even extra work." One said, "An agent, any agent."
OK, what was the message I got in listening to these really positive, proactive and ready-to-succeed actors?
They were thinking too small. Many still had a mindset that was limiting them from the career they really wanted.
I repeated the question. I'm giving you a magic wand. Do you still want a non-paying showcase or an extra on a TV series?
Their answers were still: "Well, yes. I have to do the small parts first"; "Well, isn't that the way you get to the next level?"; "Without an agent I can't get any decent parts," etc.
Often actors limit themselves from a lack of knowledge of how the business works. There are actors just starting their careers who screen test and get major parts. It may not take years to get a breakout role. Rarely is the audition the only reason someone is hired. In fact, it never is. There are always other factors.
But you have to start with the right mindset. If you're spinning your wheels and your career isn't working, you need to change what you are or aren't doing. Of course, you need to get the best tools before meeting the industry. A sad truth is that most actors don't know that their marketing tools are not up to speed. You need to get objective advice – not from your boyfriend, mother, or other actor friends. They don't know.
Other professions offer internships, trial periods. Before becoming a doctor or lawyer you learn exactly what you must do in the ER or working in a law office before operating on a patient or going to trial for real. Not so for actors. So, begin your own internship. Start with your mindset.
What do you really want? All things are possible. But it's important to start with a desire, a dream, not what you're willing to settle for. Aim higher. Play a bigger game.
So many actors beat themselves up for not booking a job when it had nothing to do with their audition. Or they don't even try aiming for a role when it was within their reach. Or they have a fear that they're doing something wrong by reaching out to the industry with a sincere request for an audition, an interview, a follow-up meeting, etc.
Building a career takes years. Developing a network of industry professionals who know you, like you, trust you, and hire you can also take years. And finding the perfect team to support you – agent, personal manager, acting coach, marketing coach – also takes time. But if you start thinking in a higher reality now, you can create it sooner.
Let's start with mindset and a little research. Here is an exercise that seems to work for all my clients. Just do these three things:
1. Make a list of your three favorite shows, films, plays. If TV or Film is your goal, you need to start watching more TV and films. Study the market in which you want to work. Write down the names of the three characters you want to play. Be able to say, "These are my favorite roles. They are perfect for me. This is what I really want."
2. Write it out in a simple statement in the present tense. I am playing the role of [one of your three choices or something very similar to it]. Now, read it over and over. Daily. Hourly. See it, Feel it. Taste it. Attach all the emotion and passion that you have to it.
3. Say the thought out loud. "I am finding the perfect team to help me realize my dreams and to get my marketing tools up to speed and to represent me perfectly so I can be working consistently now. This is what I really want."
These are visualizations but they work! What you think about you become. What you say or speak about consistently begins to materialize. It works!
That's why it's so important to STOP saying the negative: "I can't afford to," "I don't have time to do all that marketing," "I don't have enough credits," "They'll never hire me," etc.
Stop the negative chatter. By focusing on what you do want you'll actually begin to make it happen. That is, as long as you don't block it by going back to saying all the negative stuff and as long as you activate – Do something. Contact the industry, update your tools, keep auditioning, building a network, going forward, etc. Focusing on what you really want creates your reality.
It is your magic wand!