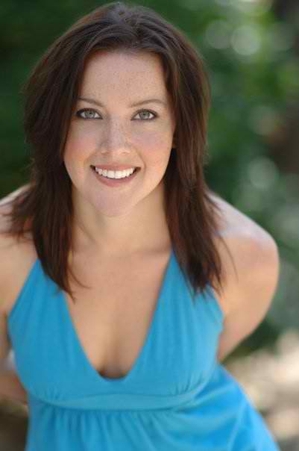 Dear Casting Director,
Have mercy on us. Our life is hard. It requires us to give up a normal schedule, most weekends and family events, financial security, loves who get tired of our irregular hours, sanity, stability, and sometimes carbs. The start-up costs for this career are minimum $10,000, and it will take 10+ years to even see a percentage of a return.
We make mistakes. We don't mean to. This life requires us to audition several times a day in different parts of our city with no compensation for travel time or gas. We confuse addresses. We often have several agents and managers, who manage dozens of other clients, and give us conflicting appointments. If we're not where we're supposed to be when we're supposed to be there, it is most often not in an effort to screw you. It's just because it's impossible to be in two places at one time. We're sorry. It's hard enough to remember when to renew your online accounts, much less to submit with appropriate action shots within the next hour. We live in a world where at all times it is necessary to be emotionally raw, incredibly business-savvy, skillfully gifted, and a genius at marketing—all while looking effortless.
In the meantime, there are several people who are going to be shamelessly mean to us. There is a casting director who posts bad headshots submitted to him on his blog. I have heard stories of embarrassing audition tapes being sold online, agents posting rude and not-vague-enough complaints on Facebook, and tweets telling the whole world what one dumb actor did. In no other industry have I witnessed such a brazen public-shaming of professional skills. Is it okay in the accounting field to tweet out a poorly prepared tax return for the world to see?
Mind you, I fully know that sometimes casting sucks. Sometimes an A-lister doesn't show up for an appointment. Or you have the producer in the room at your EPA, and the day is full of no-shows. I know you often make less money than we do. You live in Astoria. You have three roommates and a lease on a BMW you can't actually afford. You take projects you hate. You get stupid letters from stupid people with no training and bad material. You need to recast a commercial on a Sunday in January when you have the flu. And you're still fighting the fight to get credit for the Academy-level work you do.
Newsflash, industry string-pullers: Being an actor is hard. We're trying our best here. We already beat ourselves up when we're late. We feel like jerks when we submit for an Indian princess, and we're white. We're guilty about showing up to a workshop we paid $30 for with brunette headshots and blonde hair because we just don't have enough money for new pictures yet. (Yes, I have done both of these things in the past two weeks.) Of course, these are not excusable, but hopefully you can find them forgivable. We're not here to ruin your day. The bottom line is we can't live without each other. Like a fragile ecosystem, the casting director needs the actor who needs the agent who needs the casting director. So, please just have mercy on us. If there is a repeat offender, discard them like a bad boyfriend and move on at will. No need to disgrace them publicly or take it out on those of us waiting eagerly in your casting room. We're just trying to live a dream here—one which you can understand, because you probably had it once yourself.
Jewel Elizabeth is the executive producer and host of "Actor's Next Level," an interview show with the industry's top casting directors and agents. As an actor she's appeared on "All My Children," "Celebrity Apprentice," Late Night with Jimmy Fallon and the Upright Citizen's Brigade. See all episodes at www.ActorsNextLevel.com.