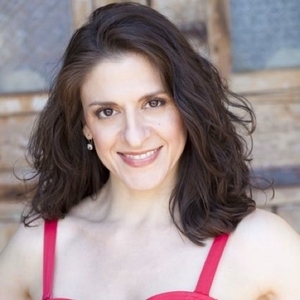 While my company works mostly with Los Angeles-based actors, we do have a number of New York actors who fly in to shoot with us. I considered the potential differences as to what casting needs in the New York market compared to Los Angeles, and posed the question to casting directors on both coasts.
I contacted Caroline Liem, a Los Angeles casting director and coach who works with talent at all levels for film, TV, theater, and college auditions. I also contacted NY casting director Jennifer Peralta-Ajemian, who has been in casting for nine years. She is currently attaching talent to two feature films, and has assisted on studio/independent films, Broadway shows, commercials, and network TV, and found the cute, senior couple featured in those Swiffer commercials.
1. What are the basics you look for in a reel?
Liem looks for believability and "how connected and committed the actor is to the material. Also, clear video, clear sound, good lighting, and the scene to begin at the heart/action of the scene. I don't need sweeping set-up or narrative," she says.
Peralta-Ajemian needs structure, quality, and diversity. "There should be a flow from one scene to the next. The picture and sound quality must be clear and consistent. There's nothing worse than getting distracted by visual and sound issues rather than focusing on performance."
2. Does quality matter, or is something like an audition tape acceptable?
Liem says, "An audition tape is not acceptable. I have, however, accepted an audition tape as a supplement if I need more information and none is available."
Peralta-Ajemian says, "If someone is just starting to explore acting, I could understand why they might need to put an audition tape on their reel. However, if you have a handful of clips of on-camera projects, then I'd advise to stick to those instead."
3. Do you make a decision on the actor fairly quickly?
"I form an opinion very quickly," says Liem. "We are in a visual industry. Before you speak, I am already discerning if you are physically right for what I am casting. Usually within the first 10 seconds, but I will pay attention to a reel for at least 30 seconds."
Peralta-Ajemian says, "It depends. Sometimes yes, since instincts never lie, but I do like to skip through the reel to view all the character types an actor can portray."
4. What makes you move on to the next actor?
"Depends on the needs of the role at that time, but overall, lack of strong choices and believability in who is being portrayed," Liem explains.
Peralta-Ajemian says, "Generally, I move on if I can tell right away that the actor may not understand how subtle on-camera acting needs to be. It also doesn't help if the scenes feel like they're dragging."
Of course, these are only two casting directors, and each CD has their own methods and their own opinion, but as you can see, overall, their needs are very similar: casting needs quality material that proves quickly and efficiently that the actor is believable in that role.
Retta Putignano is partner and head writer of Create Your Reel (CYR), the Los Angeles-based demo reel production company, which writes, shoots, and edits custom footage for actor demo reels. Since launching in 2009, CYR has created reels for more than 800 clients. CYR was voted "Best Demo Reel Producer" by the Backstage Readers Choice Awards, and is happy to continue serving Los Angeles talent and the many actors who have flown in from all over the globe to shoot with them. Follow Create Your Reel on Facebook, Twitter @CreateYourReel, and at www.createyourreel.com.
Originally from Chicago, Retta is also an actor, producer, and graduate of the Second City Chicago Conservatory. She has appeared in more than 20 short films and three features. One film earned the Best Drama Award from the Academy of Television, Arts and Sciences. She has been a writing mentor for nine years with the Los Angeles-based non-profit www.WriteGirl.org, and her work has been published for as many years in their award-winning anthologies. Follow Retta on Twitter @RettaPutignano.