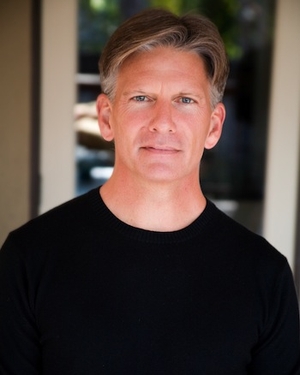 When you prepare for the worst, you are working under the assumption that something could, and probably will, go wrong. This can be a good thing to do, as things do have a way of going wrong from time to time. So you make sure you have health insurance, an earthquake kit, a fire extinguisher, etc.
I have seen many actors over the years prepare their audition with the same assumption of possible disaster. This attitude is usually the product of weak preparation skills combined with the desire to make a potentially dangerous situation safe. However, it is a defensive position, and while preparing for safety may keep you from bombing in the room, it will also keep you from taking the risks necessary to book the job. The actor who books the job is the one who prepares offensively – taking exciting risks and committing to their choices with determination.
The actor who prepares offensively has a way of working that gives the confidence to let go of the work in the room. He trusts his technique and doesn't feel the need to police himself. He doesn't pull back from his individuality, but instead leans into it, knowing that this is what will break him out of the pack.
The defensive actor often chooses to hide his strengths so as not to feel exposed. The most intriguing qualities he has to offer may be the hardest to show others, and instead of taking risks, the defensive actor will push those qualities away in favor of a more generic audition.
The offensive actor has a way of preparing that allows him to access and apply potentially difficult, risky emotions in a way that is fun and invigorating. This actor knows that self-reflection is key. He is in touch with his emotions and shows no hesitation in offering the qualities that resonate most strongly with the role.
The defensive actor is too concerned with appearances and being "right" to ever take the right chances. The need to make the audition situation safe combined with the lack of belief in their technique has them tip-toeing up to the edge of the cliff and freezing. Every thought after that moment is about the pain of falling.
The offensive actor trusts his technique and therefore trusts himself in the room. This actor has no need for safety and hungers for exhilaration. He knows that the act of auditioning has the same feeling of risk that a play has just before the lights go up or a film set has just before action is called. Adventurous, exciting actors revel in this feeling of jumping off the cliff. They know that they have built a net with their preparation and that gives them the confidence to soar.
Acting has no room for defense. When you choose this profession, you're saying to the universe, "I am willing to risk, to jump, and to live and work with an undefended heart."
Acting is nothing but offense.
Craig is currently teaching his audition technique classes and his Meditation for Actors classes in Santa Monica, CA. For more information visit www.wallaceauditiontechnique.com. Wallace will also be available to take your questions on this topic and any others you may have at my free seminar on February 9 at The Complex in Hollywood.
You can follow Craig on Twitter @craigteach and like him on Facebook.