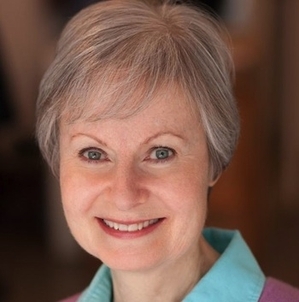 Discipline and freedom may seem like unlikely bed fellows but let's make room for them to coexist, my friends.
One of my esteemed coaches used to say to me, "Discipline is freedom." Every time Bert would speak these words I'd feel a defiant "No!" rise up in me, and I'd think something like, "I don't need this. Why would I want to discipline my feelings? That's not freedom." I was much younger then. Acting was freeing. The thought of harnessing that freedom, of disciplining it, was anathema! And so I resisted the concept, which felt controlling, and for a number of years continued to do my thing as an actor, unaware that Bert's wisdom—the discipline he espoused as imperative—was making it's way deeper into my consciousness.
If we use water as an analogy for our feelings, we have the freedom to pour the water wherever we choose. This may feel spontaneous and free, but, once we turn on the water, it goes down the drain unless there is a container to hold it. Without the container the water is wasted, lost. And, most importantly, we're still thirsty. And, by extension, so is everybody else in the audition room.
If we pour the water into a container, a glass, then three things happen: the water is not wasted, we get to drink the water, and we are no longer thirsty. Let's equate being thirsty with not getting the callback.
So, this container—in this case, the glass which holds the water—in the context of acting your song or scene, is your objective. And, once you choose your container, your objective, you are in control of how much and when you drink, because your objective knows which feelings it needs to get to it's destination. Reversed, only those feelings which are utterly necessary to assure you meet your objective are triggered. So there is specificity and economy of feelings. This is highly appealing to the casting directors.
Just because it feels good or sounds great does not mean your story is landing. It lands when it matters. It matters when it's contained within your objective, and when you meet that objective.
You are accountable to drive the story home using feelings to fuel the objective. That is disciplined acting, and Bert is smiling. Within this "map" you are free to trust your feelings because you know where you are going, you've chosen your container/your objective, so your feelings will not end up like so much spilt water on the floor, but will heroically drive your objective to it's completion—it's destination.
Our objective holds the direction we take to get home. This is very literal. Every audition you will ever experience has a destination, a home base, and an end game. That destination is to communicate your story through someone else's story so that a common experience is shared in the room. It is wonderfully enriched by your feelings, and sharing your feelings is profoundly human and important. But feelings alone do not get us to the finish line. Only when feelings are used within our objectives do they ultimately matter. And, they ultimately matter when they drive our objective to its conclusion, the finish line. Let's equate the finish line with booking the job.
Reaching home—that matters. As actors, singers, dancers, we want that home run. Why ever leave to chance how we get there?
To your success!
Kimberly Vaughn is a writer, teacher, director, producer and performer. She co-wrote of "Lord Tom," the musical. She is the founder and artistic director of Kimberly Vaughn Performance Studio, and she also teaches at Circle in the Square Theater School, Pace University, and NYFA. She has directed Edward J. Moore's "The Sea Horse, "The Lost Boy," Sondheim's "Saturday Night," and the world premiere of "Cry Tiger." She produced "Marlene" starring Sian Phillips, "Swinging on a Star," "Hauptman" starring Denis O'Hare, "The Cover of Life," and "Four Women and a Waitress" starring Marthe Keller. As a performer, she appeared on Broadway in "Dear Oscar." She also performed in regional productions of "The Member of the Wedding" with Ethel Waters, "Harvey" with Shirley Booth and Tom Poston, and "Applause" with Dorothy Collins. She received a Bachelor of Science in Speech and Theatre from Northwestern University. For more information visit Kimberlyvaughnperformancestudio.com.