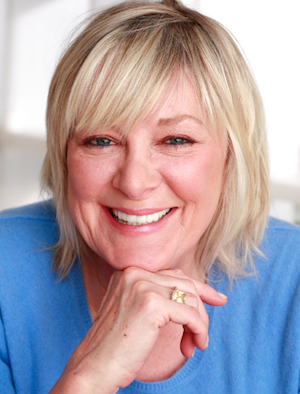 Many actors at the beginning stages of their careers spend a lot of energy trying to study with anyone and everyone who they think can help their career. Often, it is misplaced use of energy and resources. Training is essential but there comes a time when it's necessary to leave the nest and start an actual career, booking acting jobs. Similarly, many actors run after an agent far too early in the game to find the appropriate representation without credits and experience. I always ask actors who come to me for advice with a gazillion classes under their belt, "When are you going to start working…as an actor?"
The class habit is often an excuse to avoid starting a real career. Teachers can sometimes refer you to an agent or a director but they mostly teach. You have to get out in the industry and start marketing yourself—student films, indie films, non-union showcases, commercials, music videos, and even Web series. You have to start somewhere, and this can create a lot of fear. It can be overwhelming—who to contact, what to say, how often, how to contact them—email, phone, in person, letter, postcard, flyer—and when? Taking a marketing class or working with a mentor can help. Signing up for an online casting organization is another option—Backstage, Actor's Access, LA or NY Casting.
There are basically six steps to launching a career (after your training):
Your goals: choosing your media—Where you want to work?
Your type: defining your brand—What are you offering to the industry?
Your head shot and résumé: showing your product.
Your website: building your store so "they" can find you and see your work.
Sizzle reels: showing your work on camera.
Communication with the industry: what to say, when, and how.
This guideline will help you see that clarity in what you are presenting, and getting excellent marketing tools that are consistent with your type/brand comes first before contacting agents, casting directors, and industry professionals.
The upside to continued study is developing new techniques, practicing what you already know, strengthening your acting "muscle," learning to work with actors with different techniques, and working with a top professional—a director who might consider you for a future role, or a casting director who is a good teacher and knows the "on the set" reality. It's also a good way to develop a "network" of people who know your work. That teacher may become a screenwriter or film producer!
The downside to staying in class (if you're not seeking work as well) is delaying what could be a thriving career—the sooner you start booking and building credits on your résumé, the sooner your career takes off.
If you did not attend a four-year drama program or a two-year conservatory, then you should probably take the classes you need to catch up to your competition who are better trained in: acting technique (Meisner, Method, Stanislavsky, Chekov, Classical, etc.), scene study, voice, speech, movement, stage combat, period drama, dialects, improvisation, and on camera classes, among other things.
It's disconcerting to speak to an actor who has a foreign accent, regional dialect, or a strident vocal quality because they only studied acting technique. No one told them they sound untrained and are not presenting themselves as professionally as they could be. And yes, there are movie stars with accents or urban dialects but they are the exception. Why give a director/producer a reason not to hire you, or a casting director to call you in?
If you lack confidence as an actor and truly feel you need more training, ask yourself these three questions before signing up for a new class:
1. Will this class enhance my current training, technique, and talent? Is this specific training something that is missing in my experience?
2. Will working with this specific teacher/studio give me greater credibility or enhanced status on my résumé? (Not all teachers are equal, nor are schools. It may be assumed that you are a more accomplished actor if you work with a respected master teacher/their studio—those who have established a major reputation—Willam Esper, Michael Howard, Terry Scriber, Larry Moss, Ivana Chubbyk, Stella Adler, Uta Hagen, etc.)
3. Am I signing up because the teacher seems nice, the class is cheap,because I'm not doing any acting right now and my best friend is signing up?
Acting classes can be great. Learning new techniques is an excellent path to keep you on your game, but your job as an actor is to act professionally, not in an acting studio. If you're auditioning and working weekly or monthly you probably don't need a class—you are developing your talent on the set (and getting paid). When things slow down, then is the time to go back in class and re-energize your skills. Until then focus on going forward with your career—get out there and book!
As the founder and executive director of The Actors' Market, Gwyn Gilliss provides free monthly info seminars, agent/casting director interview tele-seminars, weekly marketing tips, as well as many coaching programs to help actors break into both the NY and L.A. industries. Gwyn has tremendous success with her private career coaching clients. More than 90 percent get agent representation launching their careers with performances in feature films, Broadway productions, and Emmy-award-winning primetime TV series, such as "The Good Wife," "White Collar," "Grey's Anatomy," "NCIS," "House," "Law & Order," "30 Rock," "Criminal Minds."
Email her to request a free 15-minute career session: coach@theactorsmarket.com.
Ready to start your career? Check out our audition listings! And if you want some headshot tips, check out the video below!