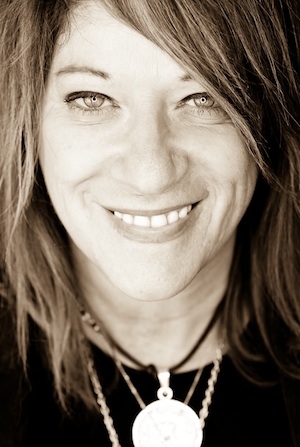 We all have bad days. Maybe you were released from a casting "avail" for a job you really wanted. Maybe you're going through a breakup. Maybe you're feeling down because you have to choose between a car repair and paying your rent on time.
It's difficult to separate yourself from the trials of everyday life when you walk into an audition. But remember this: That moment—that audition—is a new start. Give yourself permission to step away from your personal problems and focus on the task at hand, which is to have a successful audition. Take control of your emotions for that moment and do something that will move your life in a positive direction. You will leave feeling better about yourself. Bringing negative emotions into an audition room is the ultimate form of self-sabotage as an actor. I promise you that casting directors and producers can sense when you are not fully present. It makes us feel uncomfortable, and we assume it's just not the right time to work with you.
Take a self-empowering breath before you walk in. On those really tough days -- and I mean REALLY tough days -- it's better to cancel or reschedule than to show up and have a poor audition. Think about how hard you've worked preparing, taking workshops, acquiring an agent, etc. Don't let one bad moment sabotage that work you've done. I think back to a time when I was casting a film starring David Bowie and Rosanna Arquette, and I was reading an actress for a huge role. She came into read for me and she hardly said hello, which blew that important first impression. Then she actually said, "Can I just read now?" She was controlling the audition with her emotions and it was extremely off-putting. To make matters worse, it was a comedy film. I asked her if something was bothering her, and she replied that she didn't want her personal life "getting in the way of her audition." Too late. I told her to work out her emotions and come back at a later time, and she did. She nailed it, and apologized, of course. More importantly, she learned a lesson.
But she's lucky. Not all casting directors will take the time. If I hadn't sympathized with her, I might have called her agent with a bad report. We all carry burdens, but work is work. Acting is your work. It's the same for me as a casting director. The directors and producers who hire me will never know when I'm having a bad personal day because they are relying on me to do my job. And when I bring you in for them, I'm relying on you to do yours. Your work in the room is a reflection on my decisions as a casting director. So remember: Be in the moment of the task at hand. Leave your troubles and ego at he door; don't sabotage your goals. You're in a casting room, and you've worked hard to get there!
Check out my new app to guide you through auditions! The Danielle Casting App is like having a casting director in your pocket. I have a lot to say to you...
Danielle Eskinazi is an award-winning casting director. With more than two decades casting films, television, theater, and commercials, Eskinazi has cast such talent as David Bowie, Rosanna Arquette, and Woody Harrelson, while also launching the careers of now-successful actors including Hank Azaria and Milla Jovovich. Today Danielle Eskinazi Casting has cast over 3,000 national and regional commercial spots. Danielle has been nominated for the Talent Managers Association prestigious Seymour Heller Award for Best Commercial Casting Director of 2009, and was a runner up twice for Favorite Commercial Casting Director in Backstage West. Danielle's latest venture is Actvice, an online service she created to give immediate and invaluable feedback on audition rehearsals, monologues, scenes, reels, and/or headshots.
Follow her on Twitter @DanielleCasting or like her on Facebook.