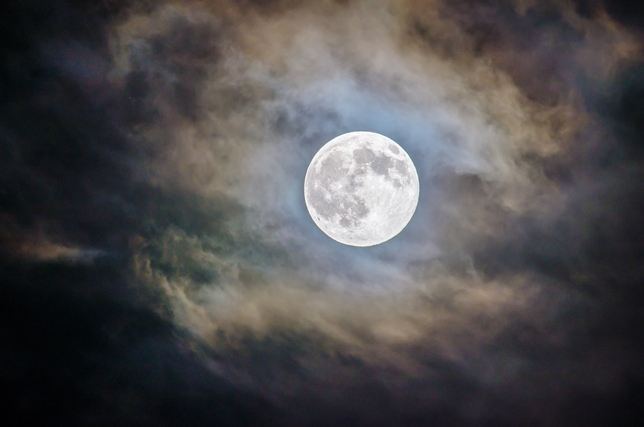 It's going to be a year. Kaypacha, one of my favorite astrologists, deemed 2017 "The End of Illusion" and he's calling 2018 "The Year of Alchemical Transformation from Death to Resurrection." Such a ring! You can thank Jupiter in Scorpio for that, rubbing our noses into our shadow all year until we purge and surge. It seems our illusions and any unfinished, karmic business has been laid before us and the more squarely we can look at this stuff, the more quickly we can break through.
This year we've been asked to choose sides, to choose ourselves, and to leave things behind. The truth is hard to ignore although it's our choice how comfortable we become with self-deception, individually and collectively. The future is uncertain but there's a swell that could catapult us into big change if we keep showing up with that feeling of possibility.
The last New Moon of 2017 was in faithful, visionary Sagittarius and counts on our optimism to do what needs to be done as we crest Jan. 1. The First New Moon of 2018 is in earthy elder Capricorn on the 16th–joining Pluto and now Saturn–perhaps setting the tone for taking responsibility for ourselves and in turn, our communities and our planet. It's the Age of Aquarius after all and it's not just about us, but how we affect the global family. Read your Sun and Rising Sign horoscope for the full skinny.
Read for your Sun and Rising Sign if you're a believer!
CAPRICORN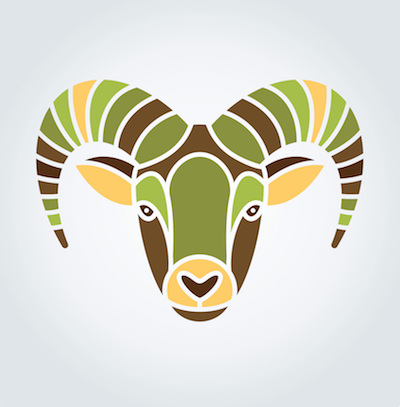 The news is true: Saturn, old Lord of Karma, has taken up residence in your sign (from Dec. 19 of 2018 through *gulp* March 2020). Like I said last month, it's akin to going through a two-year maturity boot camp. Think of how strong and disciplined you'll feel after a two-and-a-half-year workout! First things first: plug the energy leaks in your boat. Saturn flushes out illusion and often has us experience the world through a more pragmatic lens, so we can set out to accomplish what we truly desire.
Another chocolate to unwrap this month is Venus in your sign through the Jan. 17. You'll start off the year on your most charming foot, or will at least look the part to others. Venus makes you a viable force of attraction, magnetizing both money and people. Watch out for Dec. 9 and two days on either side when Venus joins potent Pluto, making for an intoxicating (if dramatic) expression of your seductive gifts that not even serious Saturn-in-Capricorn can dampen. New Year's resolutions are best made on the first New Moon of the year on Jan 16, which also happens to be in your sign, doubling the fertilizer for your seed of intent. This year more than any is about setting your view at the mountaintop and doing the work. In the discipline, you'll find the liberation you seek beneath your reserved exoskeleton.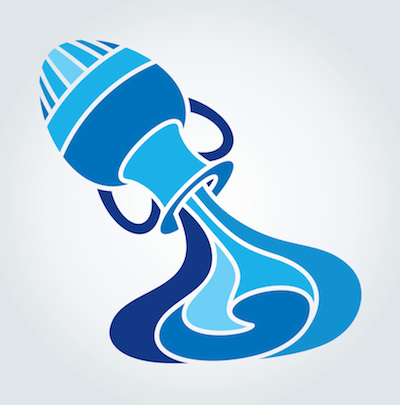 Capricorn may be the darling until mid-month, but then the glittering coupling of Venus and the Sun move in to your breath-of-fresh-air sign. First, Venus on the 17th and then the Sun comes full circle back to you on the 19th starting a new 12-month cycle of energy. What are you going to do about it? Taking the first half of the month to think about the answer to that question may be in order. You'll have four planets in the 12th and last house of your Zodiac wheel, asking for some rest and reflection to see what's happening for you behind-the-scenes. Let go of your ability to manipulate the future and just observe and explore. When Venus and the Sun move into the more expressive, action-oriented 1st House, you'll be a little more assertive about seeing and being seen.
Saturn, Lord of Karma, is there to stay in your 12th House all year and into 2020, meaning that carving out solitude or at least finding purpose in one's aloneness will be part and parcel of this year's theme. Who are you when not everyone is counting on you? Where do your thoughts naturally gravitate and have you been practicing enough compassion for yourself and others? You'll get a chance to take a look this year but also to come more into yourself spiritually, which can only make your work more potent and your legacy more real. Know what vestiges of the ego to leave behind and how to incorporate more of the "real" you–whoever it is you're becoming–into your life and relationships.
PISCES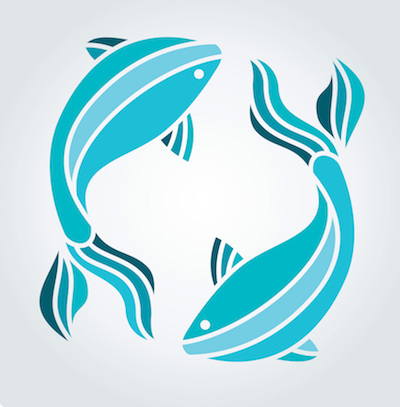 Earthy Capricorn energy will be fortifying your Sun sign through mid-month, lighting up your 11th House of community and future plans. While January is notoriously slow, there's something about laying the brick now and leaning into your strategy for a successful 2018. You're thinking more clearly and with hard-working Saturn helping re-tool your plan, you're ready to take some small, achievable steps. You're learning to make a business of your creativity after all, and it's a great time to bond with some ambitious friends and helpers whom you'd like to emulate or join forces with.
Creating a mastermind group may provide the necessary accountability you need to get you to a productive hum in the winter blues. Say yes to invitations and research any money-making opportunities that beckon. Money may have a been a bit unpredictable with Uranus in your 2nd House of income for the past several years, but this planet of surprise is leaving in May. What systems have to be put in place to give you the degree of security you need?
In non-business news, the passionate supernova of Mars and Jupiter in Scorpio is barreling down in your 9th House of adventure and travel, asking you to think in new ways and experience something that feels edgy and dangerous to you. Your soul needs a shot of adrenaline and some peak emotional experiences are in the offing if you're willing to meet the energy halfway. In short, you're being confronted by how your beliefs affect your behavior. Change your beliefs, and the world will change with you.
ARIES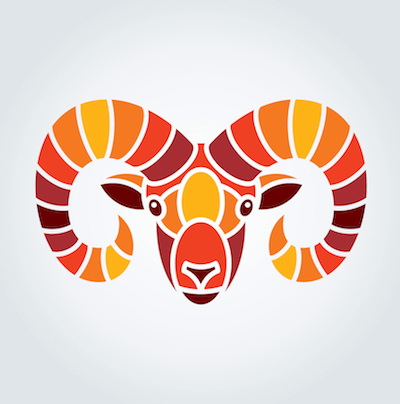 The end of the unpredictable blaze of Uranus in your sign for the last seven years, which has made your life a bit like a game of whac-a-mole, is near. It may have felt exciting and unpredictable (depending on the placement of other planets in your chart), but you've probably been ready for things to cool off for a while. The thing is, Aries actually grow through stress. It's how they learn courage and resourcefulness, one of the reasons they "chose" to be an Aries. January will pull you up by your roots and give you a sense of how the world sees you as the cluster of planets in professionally decadent Capricorn light up your House of Career and Role in the Community. What do you represent when people look at you from afar? Is it befitting of the person you are at the core? What big things would have to change to sync those versions up? Where can you give yourself more credit?
Transformation and growth is blessed and necessary in the area of your chart where Jupiter-in-Scorpio is visiting this year. And for you, it's your 8th House of sex, death, and endings/new beginnings. The 8th House is about intimacy and revealing our true selves to others, warts and all. It can be terrifying, humbling, uncertain, and your star quality, if you own it. Shining a light on your fears of bonding, togetherness, and mortality can help you show up as a bigger player on the world stage. When you learn to be frightened and do it anyway is when people start to relate to you and want you to flesh out their stories. Use your fear as an engine to create.
TAURUS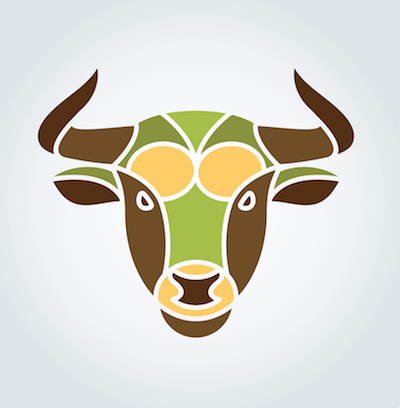 This is the year Uranus, the revolutionary planet of the unexpected, wakes us your sign. You have until around your birthday for this to occur (Uranus enters May 15) though you can undoubtedly feel the rumblings already. It can be quite exciting—just ask any of your Aries friends who have had this zinger in their sign since 2011. It's more of a generational marker, but when it gets within five degrees of your Sun, you may feel like taking a cold shower, cutting ties with old selves, and a bit overwhelmed by the stimuli and call to adapt to the changes. It can wake up one's selfish impulses but also the instinct to progress and have your life be emblematic of the "new" cultural shift. Everyone's sense of security will undergo a shakeup as we redefine how we do business and figure out who's in charge. You have some time to take mental stock. We know how you like to be prepared when it comes to money!
In January specifically, passions run hot. Mars and Jupiter, who have been flirting in Scorpio directly across from your Sun sign, make an exact conjunction on Jan. 6. You could be feeling quite impulsive, though with this sort of opposition it will take a little consciousness to integrate this powerful energy. Will you step up to the plate? These two assertive planets are in emotional and transformative Scorpio and may be asking you to shed a layer or even show a less "peaceful" side of you than we're used to. You could be in a rabble rousing mood, where anything tinkering around in your subconscious—passion? power struggles? secret longings?—come to the fore in unexpected ways for you and your intimates to witness. By the time the New Moon in compatible earth sign Capricorn arrives on the 16th, you'll feel a bit more sober and ready to realign for the New Year. Then a Full Moon Lunar Eclipse in Leo on the 31st gives you the full monty. Because you see everything clearly, you're ready to embrace any changes necessary.
GEMINI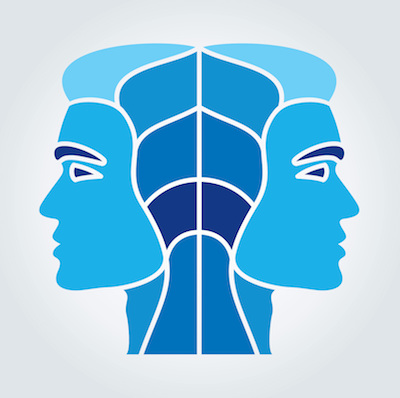 Should be a juicy month with the Sun, Pluto, Venus and now Saturn in your 8th House of Sex, Death, and Transformation. Pluto and Saturn are there to stay through the year, which indicates that you're looking more deeply at the nature of your relationship with others. The "wherever you go, there you are" adage is apt here, and Pluto and Saturn seem to be pointing to the realm of intimate relationships. What are you afraid of? What do you have to hide? Where can you commit your attention so deep fulfillment and healing can transform your relationships? You're ready, or maybe you're not, but Saturn has lessons to teach us and the planet acts like a competent surgeon making sure the right people show up so we can begin the operation. Our experiences offer a perfect reflection, letting us know where our resistance hides. You have another layer to expose, another ring around the wisdom tree to show, some junk in the trunk to throw into the sea.
Busy Mercury will be opposing your sign most of the month, ensuring your attention to the moment-to-moment details of communication and commerce will be stretched to capacity. You may have to guard against distraction or committing too quickly to things that don't truly serve you. Part of you just wants to dive inward or even go extreme into a relationship or obsession of any sort that allows you block out the outside world. Mercury won't totally allow this, but there are four planets that seduce you down that passionate, expressive path. See or make art that provokes and challenges you, stretching your emotional bandwidth. Commit to deepening yourself and showing up with integrity and transparency with loved ones. A New Moon in Capricorn and this 8th House can point to a fresh beginning in relationships.
CANCER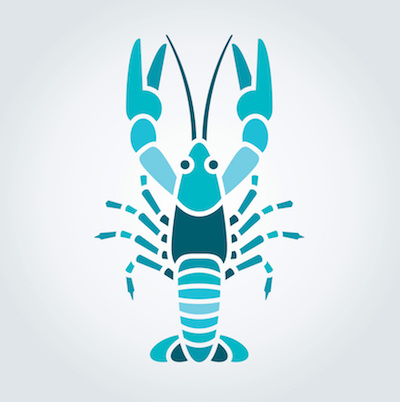 TKTK?
LEO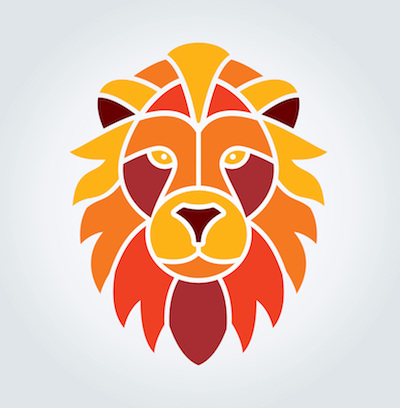 This month amplifies your natural ambition with the cluster of planets in mountain-climbing Capricorn and your 6th House of work, health, and service. You have a lot of energy for pragmatic details so it would be time well-spent oiling your productivity and well-being be setting rituals and cementing good habits. You're actually in the mood to follow through on New Year's resolutions, so do! Just don't burn yourself out the first two weeks of the month. Before you know it, part of that ambitious planetary bundle will move on to rebellious Aquarius and you want to make sure you're clear on what's truly essential in your everyday life so you don't abandon it with the "lighter" skies ahead. Remember, the ship will get to an entirely different port with the smallest alteration of direction. Let that be your guide.
Look forward to a jumpstart on Jan. 26 when Mars enters fiery Sagittarius and your energy and your optimism get boosts. The last and not least news is your Sun is the cosmic winner of a Full Moon Lunar Eclipse falling in Leo on the last day of the month. Lunar eclipses are turning points, often coinciding with a closed door so another can open. They are more dramatic Full Moons as well and together with the tug of that North Node in your sign, you may be attuned to your yet unforeseen destiny, like an inner knowing that the Crescent Moon will light to full capacity if you can just trust time.
VIRGO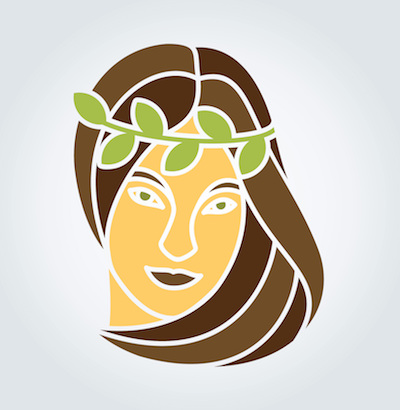 You love the cosmic weather with bedfellow Capricorn planets lining up your ducks. This can be a time when energy gels and you're feeling more focused, one of your most favorite things. With the tyrannical Mercury retrograde of last month, you're ready for some smooth sailing and actually seeing the results of your labor. You may even be ready to work on new projects as opposed to wrapping up old ones! Now, Saturn has just moved into Capricorn for the next two-and-a-half years. It's in compatible Capricorn and making a friendly angle, but Saturn always ushers in a new crop of lessons which for you have to do with 5th House territory like love affairs, creativity, risky behavior, and self-expression. It's a mixed bag but you'll zero in on a theme or two. Saturn will let you know which attitudes and behavior need a little more maturity. Where have you become careless with your creativity, with your lovers or choice of lovers, or where have you been undervaluing yourself, your true self? When Saturn goes through the 5th, it's not all about fun and games, but it is about cultivating responsibilities that are your joy. What responsibilities, what type of work, what type of humans are your joy to maintain and show up for? You'll find out, perhaps through having to experience those people and things that are not a joy first. It's all about refining your vision for the future so no experience is without value.
But at least for the first couple weeks of the year, you have juicy Venus and the Sun and Mercury here, too! You'll want to be out and about and telling your story. Fifth House planets love an audience, and until the Sun moves on to Aquarius on Jan. 19, you're attracting attention like flies. You're most likely feeling able and celebratory, and with the Capricorn energy, it could be through your work that you find your greatest joy. Especially spicy and energetic days fall between Jan. 6 and 10. A New Moon in your 5th House of Love (et. al) on Jan. 16 also marks a fresh beginning and refocus. Get ready for some flashes of insight from the other side on the Full Moon Lunar Eclipse of Jan. 31 as well. It falls in your mystical 12th House and a deep acceptance of life, wherever you are, is called for.
LIBRA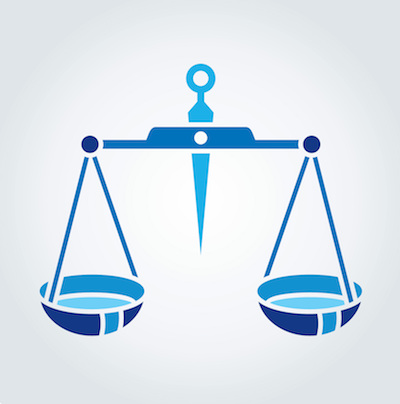 Your money house has been getting a boost as the energetic coupling of Mars and Jupiter are stirring things up in your 2nd House of earned income and appetites. This is also a big month to put money and resources (personal, financial or otherwise) behind your values. Walk-the-talk, so to speak. And your values may be changing. You may not have the energy for the things you used to and the way you spend your time and money will hopefully reflect that.
Your material streak and love of acquiring beautiful things may also expand as these two planets travel this lusty house. You're reconnecting to your natural desires, which can be deeply fulfilling, but can also point to some extreme behavior like eating or shopping your feelings. Jupiter is in Scorpio all year shining a light on our shadow, ultimately so we can integrate that energy and use our full selves to create the life we want. So you may be getting equal parts more work and insights into the complex nature of your desires. You have potentially have more earning power, but that can bring up more questions.
The New Moon of Dec. 16 falls in your House of Home and Family, and with Saturn fresh here, this is definitely a good time to plant a seed of intent about home life, commitments and make sure you're rooted in soil in which you can thrive. For Libra, and those with strong Venusian/Libran energy, the aesthetics count! You want your home to look and feel the part, but Jupiter-in-Scorpio will keep reminding that you can't take anything with you so don't overdo it!
SCORPIO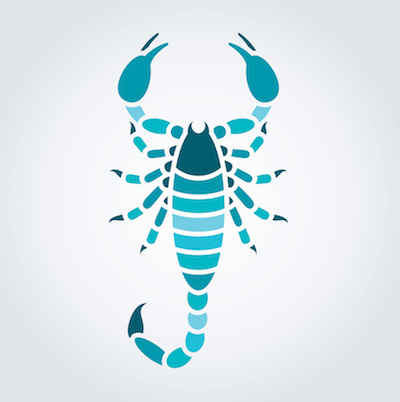 It's your year Scorpio, with lucky Jupiter traveling your friendly skies. Maybe not friendly, but awesome. And you've really been feeling the strength of that energy with assertive Mars in Scorpio adding fuel to this expansive, growth-driven planet since Nov. 9. This culminates on Jan. 6 when these two powerhouses join in your House of self-expression and personality. People can't resist your seductive aplomb so if you can be seen, do. You'll have the energy to be out and about and with Mars in a fresh cycle around the 12 Houses of your Zodiac wheel, it's time to do something bold. Ask someone out. Demand a bigger cut. Say no, or say yes. You decide but something in the stars is asking that you brandish your personal courage or re-brand your entire persona so that people stop acting surprised at your sizzling intensity.
The other pie slice in the sky getting a lot of attention is your 3rd House of communication: getting your point of view across in whatever form is your pleasure. With sturdy workhorse Capricorn here it may be time to put ink to page, have meetings, get clear on details, and just get to business overall. Venus is here, so it could be social and will most definitely involve others. Saturn is also here for the rest of the year asking that you bring discipline and focus to whatever form of communication is your pleasure. This could involve taking up a new skill or doubling-down on something you're already great at but knows needs improvement. It's a year to go big, so Saturn just wants to make sure you have the necessary skills to backup your growing confidence. You choose, but the commitment to meeting a challenge to better express yourself will feel great.
SAGITTARIUS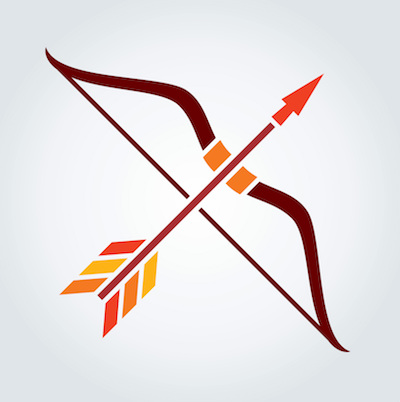 You could be ready for a little rest after countless tons of planetary matter hurled through your sign bringing all sorts of attention, merriment and holiday drama through December. Not only that, but Saturn, the ol' taskmaster planet, has finally left your sign on Dec. 20 after two-and-a-half years of relentlessly pressing your nose to the grindstone. The fact that you survived with at least some of your optimism intact—plus a whole lot of personal growth—is a testament to that larger-than-life Sagittarius character we know and love. Saturn doesn't go away of course, but he does move away from your Sun which should be a welcome relief. He's now taking up residence in your 2nd House of income, teaching you the power and necessity of time and resources management. Less is more could be your rallying cry in 2018. If you've always wanted to save but never learned how this is a good time as a hereto unknown ascetic streak may rear its head.
You will have attractive Venus in your money house the first half of January, which will be balancing the frugal streak with the impulse to buy and indulge in beautiful things. At the very least, it should be good for the bank account at year's beginning and financial offers and opportunities could come from friends. A lot of the growth this year may come behind-the-scenes with lucky Jupiter in your 12th House of spirituality and oneness with the divine. If it sounds like murky territory, it is. Not that you don't have an open mind already, but Jupiter here (and Mars for most of the month), will further ask you to explore what is beyond matter and to ask those big, philosophical questions on the nature of existence. What do you really want and need? What attitudes and vestiges of a bygone era are you holding onto that don't really fit anymore? You're luckiest when you allow yourself to be a channel for what wants to come through you, rather than trying to strong-arm everything. It's not about going to sleep, but just realizing that a large part of your "luck" this year is the courage to "let go" a little and show up fully when you're called. When Jupiter goes into Sagittarius in 2019, you'll be glad you cleared out and lightened up. See what your inner voice is telling you to do on Jan. 6 when Mars and Jupiter align in that mystical 12th House. After that, you'll be ready to set intentions around abundance on the New Moon of Jan. 16.
Kelly Chambers, "The Astrologer's Daughter," is an astrologer, tarot reader, and author of "Imagine. A Love Story." For regular cosmic updates, follow her on IG @astrodaughter. To schedule a personal reading or see what else she is up to, please check out her website at www.theastrologersdaughter.com. See her full bio here.
Ready to see what else January has in store for you? Check out our film audition listings!
The views expressed in this article are solely that of the individual(s) providing them,
and do not necessarily reflect the opinions of Backstage or its staff.