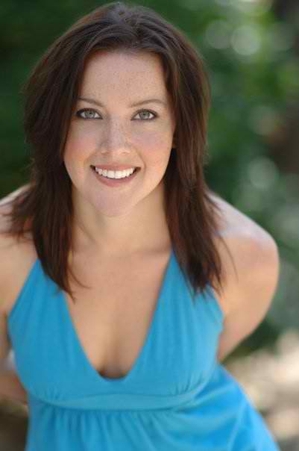 Nothing pleases me more than to meet someone forthright and honest in this business. That's why independent film casting director Brette Goldstein made me happy. Not only because she works on fabulous projects and was quite a "get" for me as the producer of "Actor's Next Level," but because her answers were so honest and fresh. Be awesome, be patient, and you'll be remembered.
When I asked her when she knew the person had that "it' factor, she told me a charming little anecdote about a large pile of photos and a very small child. "I have this discussion a lot about, well, what is that thing?" Goldstein said. "So I tried the experiment with a six-year-old. I told her I had to look at all these pictures of girls, and I would scroll up and down the screen and show her what was on Breakdown Express. Who should be called in to play the lead in the film? Who would you want as the lead in the movie? I didn't even tell her about the film.
"She instantly knew exactly who," Goldstein continued. "I would've picked the same girls. I didn't know them. They were the people that really looked interesting and fascinating. She knew. Everybody knows. It's just about stopping and paying attention."
So we got the first step—be interesting, be fascinating. But what is an "interesting look"? What makes a headshot fascinating across the board? I often have friends and colleagues ask which headshot to use after a new photo session. They indelibly ask which one they look best in. This is probably the wrong question. What's most important is what makes your mug most alluring out of hundreds of other pictures. Let the headshot—be it paper or digital—give give them a reason to flip over or click through to read your resume. That isn't to say take a photo of yourself with a parrot on your shoulder or upside down with a handlebar mustache, but focus on what you do that makes other people in your life laugh, smile, or raise their eyebrows.
After you've gotten the eye-catching photo to draw them in, Goldstein suggests meeting casting directors at a seminar or by reading for them so they get to see your work. "If I don't know you already, definitely come to a workshop or seminar," she says. "And if I really like you, you're going to be in the file. If you're in the file, it's the first place I go to when I cast a project."
Blow them away with your talent, and you will end up on their radar. Casting directors are always in need of new talent so make sure you are awesome. "So that to me is the most effective—just be awesome! You're awesome? You're in the file! You're ready for the role? You come in, 'cause you were in the file," Goldstein explains. But being awesome can be difficult. Just as comedians don't like to be asked to be funny on the spot, asking an actor to knock your socks off with forty-five seconds of text is a daunting task—but not impossible. True humor comes from tapping into what's funny about you naturally, not necessarily reciting jokes by rote. Your inner-awesome lies in bringing the most interesting and special parts of you to the audition room.
This approach is more practical for indie film than in network TV or commercials auditions that tend to be more focused on your resume and education. "That's why I got into independent film: because it's now less about credits and more about the person." Goldstein says. "So, if you're great, I don't care if you went to Julliard or didn't go to Julliard—you're in the file."
From there, Goldstein says actors need to be patient. "Don't lose faith," she says. "Because one actress in particular—she was a reader probably a year and a half, two years ago—now all of a sudden, like every time I, for some reason, every single role is hers now."
So get in that file, you interesting awesome actors. And be patient. You may be amazing already, but that six-year-old won't be casting the next Academy Award Winning drama for at least another decade or so.
Jewel Elizabeth is the executive producer and host of "Actor's Next Level," an interview show with the industry's top casting directors and agents. As an actor she's appeared on "All My Children," "Celebrity Apprentice," Late Night with Jimmy Fallon and the Upright Citizen's Brigade. See all episodes at www.ActorsNextLevel.com.