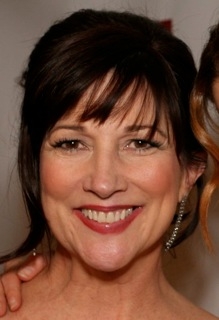 A couple of weeks ago I sat down to dinner with an actor who I have had the absolute pleasure of working with for many years. When he first walked into the studio, he had worked in theater, but was just beginning his film career. As time went on, he would become one of the most influential stars of our day. Now, you would think that life for him at this point is all glamour: international travel, premieres, multiple mansions, and generally "the good life." And it is.
Screech! Hold on! You see, it's all relative. If you are just starting your career, this guy's life looks pretty good, right? Yet achieving this kind of success, brings with it a whole new set of problems, worries, and complications, unique to his particular place in the business right now. There is limited time for family, pressure to do the perfect next project, most private life is now public, and the list goes on.
Great problems to have, you say. But the point is, at every stage of life and at every stage of your career, you will constantly be dealing with new and unforeseen pressures. So why not choose happiness right now? It actually is a choice.
Rather than looking at your life and career and measuring it in terms of what you don't have, or wish you could have, or desperately want, be still for a moment. Breathe. And remind yourself of all that you do have at this moment. Take a second to revel in the joy of it – no matter how small or insignificant you might think it is. Everything is within your grasp. Focus on that which you wish to do. Design clear and specific steps you can take to manifest that. Avoid focusing on the idea of "lack." Refocus on what is, and what can be.
Even making the choice to be an actor is a brave thing. Many may have that desire, but many never try. Conquer one thing at a time. Congratulate yourself on each and every accomplishment.
Every major star out there started somewhere….at the very beginning. Success may sometimes seem like a long, hard and tedious road to travel. But it's not an impossible one. Enjoy the journey!
Warner Loughlin is the founder of Warner Loughlin Studios, a Los Angeles based acting studio. The technique created by Ms. Loughlin specifically for film and television, and now used by many Broadway actors, is widely regarded as the most effective and powerful technique of our generation. The Studio is home to many Oscar, Emmy, Golden Globe and Tony award nominees and winners and series regulars, including Amy Adams, Ryan Reynolds, Zooey Deschanel, Matt Bomer ("White Collar"), Ginnifer Goodwin ("Once Upon A Time"), Sarah Rafferty ("Suits"), Sanaa Lathan ("Boss"), Nikki DeLoach (Awkward) and countless others.
Learn more about Warner and her Studio by visiting www.warnerloughlin.com, like her on Facebook and follow her on Twitter.