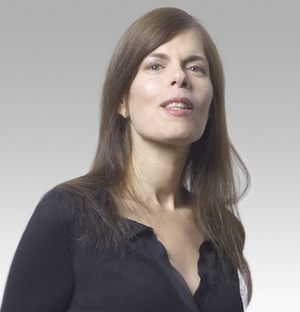 In the brilliant film "Tootsie," Dustin Hoffman's character Dorothy nervously prepares to audition for a soap opera while Jessica Lange's character Julie teasingly tells him to think of the director, producer, etc. as "Something friendly, like a firing squad." However, I believe you can enjoy your auditions and transform them into win-win situations for yourself and those present in the room, regardless of whether you book a role at that particular time.
Several of my colleagues have written about audition dos and don'ts. I will include some suggestions at the end of this column, but I would urge you to use your audition time—whether five minutes or longer—to act, rather than be judged. You should do the thing you love to do above all else and make a favorable, lasting impression on your audience. Because there is an audience in that room, be it one person or more. And an audience on another coast, perhaps, who will view the tape, if you are taped. You don't get paid to act in auditions, but it is acting all the same, and you have entered this profession for love of acting.
Try to embrace the Buddhist concept of releasing specific outcomes. It's easier said than done because we live in a world that prizes outcomes, and we'd like them to be favorable ones like booking the job, winning the object of our affections, obtaining a perfect apartment, etc. Often, everything aligns perfectly, and we do attain specific goals on any given day. More often, however, as I tell actors in my workshops, you plant seeds, and you won't necessarily see specific results immediately. I frequently audition actors who are terrifically talented, and, who—for reasons beyond their control—don't get that specific role they've auditioned for because we end up casting someone older, younger, taller, shorter, or with different qualities. However, they have made such a favorable impression in the audition that it is only a matter of time before I bring them in for another role—either on the same or a different project and then we cast them.
Use your audition time to work and to shine. You will be acting. You will be seen and heard. You will have the opportunity to make interesting, often unusual, and often right-on choices. Please remember that everyone—no matter how self-assured they may seem—gets nervous and not just actors! Regardless of our experience level, we all feel as if we are always on the line in this business. And yet this is such a human profession. We should savor the humanity and joy inherent in the process.
Every audition will be different. Some people may greet you with warmth and encouragement while others will be strictly businesslike and will make it clear that they have no time to engage in pleasantries. Each person's time, including yours, is valuable yet limited. Be prompt. Prepare, prepare, prepare in advance, but allow for spontaneity too. Breathe. Enjoy the words in the scene. Contemplate the craftsmanship that went into those words, and honor it by adhering to the text. Don't ad lib. Don't leave out sections of dialogue. Don't add colorful language.
If you have a question about word pronunciation or meaning or whether to do an accent that you couldn't resolve on your own before the audition, ask the question in the room before you begin. If you flub a line and would like to begin again, ask permission to do so while also keeping in mind that the people in the room are also on a tight schedule. Again, you are human. There is no shame in asking an intelligent question or admitting that you didn't begin the scene as strongly as you would have liked. Some casting directors and directors will give you direction and ask you to do repeated takes and readings while others won't. But the good news is that you get to act.
Try to take pleasure in auditioning for its own sake. It is an art. When casting "The First Wives Club," I apologized to the brilliant actor Philip Bosco because he had to audition, rather than just be offered the role. Philip smiled, took out his script, and replied "I'm an actor; this is what I do." Concise, wise words. And he got the part.
Ilene Starger has been a casting director in New York and Los Angeles for nearly thirty years. She was VP of Casting for Walt Disney/Touchstone Pictures. Broadway credits include "Waiting for Godot" and "No Man's Land" (for 2013/14), "Breakfast at Tiffany's" (also London), "Marlene," "The Elephant Man," "Dance of Death," "The Diary of Anne Frank," "Dirty Blonde," "Closer" (Artios Award.) Film credits include "The Untitled Marc Lawrence Project," "Did You Hear About The Morgans?," "Pink Panther" 1 and 2, "Music and Lyrics," "Two Weeks' Notice," "Night at the Museum" (Artios Award), "The School of Rock" (Artios Award), "Sleepy Hollow," "A Simple Plan," "The Parent Trap," "First Wives' Club," "Marvin's Room, "Robin Hood: Prince of Thieves," "No Way Out." Television credits include "Witness to the Mob," "The Great Gatsby," "Earthly Possessions," "Amy and Isabelle." Ilene is a member of the Academy of Motion Picture Arts and Sciences. She is also a published poet; a suite of her poems were set to music by composer Eric Shimelonis and sung by F. Murray Abraham at Carnegie Hall. She teaches workshops on acting/auditioning, coaches actors privately, and has been a guest speaker/teacher at NYU, Hunter College, and Montclair University.
Ilene Starger and Gary Zuckerbrod will teach a joint weekend intensive workshop for actors in Los Angeles on Nov. 2 and 3. For further info/registration, e-mail szmasterclasses@gmail.com
For information on workshops/coaching, visit www.facebook.com/IleneStargerCasting.