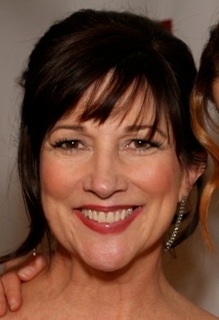 You know how you walk into the waiting room at an audition, and everyone there is far more suited to get the role than you are? Whoa! That focus isn't doing you much good! (We've all been there though, right?) You have no control over them or what they'll do in the room, nor should you care! You do have control over you. So let's put the focus where it's the most helpful and productive.
Learn to prep for an audition fully, quickly, and efficiently. That doesn't necessarily mean cold reading. Cold reading skills in an emergency situation can be helpful. But learn how to truly build a fully fleshed out and unique character quickly.
Get out your checkbook. Write out a check payable to yourself for any amount you can presently afford. In the memo line, write, "For: Name of the role you are auditioning for, between the hours of the time your audition is." Sign it and cash it. This audition is now a paid gig. You are being paid to do this role.
Now, given that you've done your prep, as you're in the waiting room, pop your focus to the character. What circumstances in the character's life led up to this scene? What happened to the character right before the scene begins? Let go of any thoughts that are not 'character' thoughts. This helps to clear your mind of any useless "I'm not good enough" thoughts.
Now walk into the room, letting go of thoughts like, "I wonder what they're looking for?" Or those nagging and unhelpful thoughts like, "Gosh I shouldn't be here and everyone in the waiting room is more cast-able than I am." Let them go. Walk in and take care to notice one positive thing in that room. It's there, just look for it. Chit-chat if they want to. Don't if they don't. When they give you the "Ready whenever you are," go immediately to a character thought. I call this the Prior Instant. It is the exact character thought, in the exact words of the character, that is thought but not spoken out loud. Because you can't think a personal thought and a character thought at the same time, it propels you into the scene much faster.
Casting has their own set of problems they're dealing with. Directors, producers, agents, and managers make constant demands on them. Believe me, they really are on your side. They want you to enjoy what you're doing.
And after all, this is a paid gig, right? Celebrate the fact that you get to be this character, in this room, at this time. Enjoy it, and they will too.
Warner Loughlin is the founder of Warner Loughlin Studios, a Los Angeles based acting studio. The technique created by Ms. Loughlin specifically for film and television, and now used by many Broadway actors, is widely regarded as the most effective and powerful technique of our generation. The Studio is home to many Oscar, Emmy, Golden Globe and Tony award nominees and winners and series regulars, including Amy Adams, Ryan Reynolds, Zooey Deschanel, Matt Bomer ("White Collar"), Ginnifer Goodwin ("Once Upon A Time"), Sarah Rafferty ("Suits"), Sanaa Lathan ("Boss"), Nikki DeLoach (Awkward) and countless others.
Learn more about Warner and her Studio by visiting www.warnerloughlin.com, like her on Facebook and follow her on Twitter.