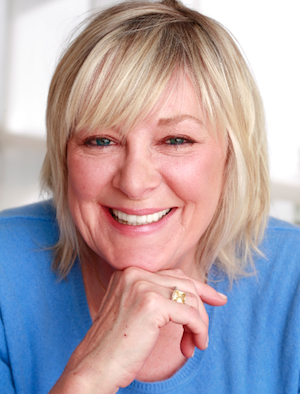 To get an agent to respond to your marketing materials or to build your network of casting directors here are some tips.
WHO to contact: Choose 6-12 agents. Make sure to select offices that are somewhat new or agents who are recently franchised after working for a top Agent and are branching out on their own. Some may have young associates just getting their franchise license – they must work for six months to one year with an established agency first – and are looking for new clients to build their roster.
Or select agencies that say distinctly looking for a "specific type" – athletic, high diver, senior citizens, comic, rollerbladers, Latino.
Or if an agency mentions the phrase "accepting developmental clients," that means you have no viable major credits but look good and probably will book because your type is so much in demand – policeman, lawyer, doctor, forensic expert, action-adventure hero, pretty teen, spy. Study the market. These are the most popular roles in 75 percent of all series.
Or find three to six new personal managers who might have been agents previously. They might be more serious about developing a smaller roster so each of their clients can get to the A-list.
You can also check with SAG-AFTRA to find out which agencies are fairly new or have new agents.
For casting directors, do your research. Know the shows they're casting and what "types" they need. It's all in Call Sheet or Backstage.com.
A good way to get in touch with a young agent is to send a "congrats" on their NEW status as a franchised agent. For example, write something like the below.
"Can I be the first to say CONGRATS? Well done! I'd love to be the ace on your new roster!"
Know which department they're in – commercial or legit – and appeal to that area in which you are obviously brilliant.
WHEN to contact them: When you have at least an excellent headshot and perhaps a 50 second demo that is recent so they can see your work, your "look" or type or when you've booked something substantial. Always have something of quality to report.
HOW OFTEN to contact them: Once every 12-14 days but only with well-prepared and simple info. Never just say, "Hi." Remember you are communicating that you are always auditioning, working, meeting and promoting you. Make it a nicely formatted message – three sentences, charming, as if you were talking to them in the room and reaffirming your marketability ("I got called in again by HBO!!"), castability ("Just booked another film!"), and likeability ("Meeting the CD for lattes at Starbucks!").
WHAT to say: Exactly the above. Your marketability. Your castability. Your likeability. For example, "I get my own work all the time. I play the quirky neighbor with a psycho edge. I booked a film last week. The casting director called me because we are friends!"
HOW to say it: Simple, like the above 3-4 phrases. Agents jump on anything that bespeaks working, i.e. making money. Casting directors jump on anything that is clearly a type they use frequently. It saves them time and the producer from going over budget. Win-Win!
As the founder and executive director of The Actors's Market, Gwyn Gilliss provides free monthly info seminars, agent/casting director interview tele-seminars, weekly marketing tips, as well as many coaching programs to help actors break into both the NY and L.A. industries. Gwyn has tremendous success with her private career coaching clients. More than 90 percent get agent representation launching their careers with performances in feature films, Broadway productions, and Emmy-award-winning primetime TV series, such as "The Good Wife," "White Collar," "Grey's Anatomy," "NCIS," "House," "Law & Order," "30 Rock," "Criminal Minds."
Email her to request a free 15-minute career session: coach@theactorsmarket.com.