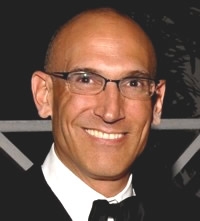 Networking studios get a bad rap (along with the industry types who participate in them). The perception being: They profit from serving as middlemen – taking money from under-exposed, under-represented, aspiring actors and giving it to agents, managers, and casting directors – just for the opportunity to be seen. On its face, it does seem unscrupulous by us actually seeing you work in plays, movies, television shows, web-series, commercials, etc. The conventional wisdom is that this process should happen "organically." But, meeting casting directors, agents, and managers at these types of places, (i.e. One-on-One Studios, Actors Connection, The Green Room, The Network, etc.), has tremendous educational value – but not the kind you might think. The biggest misconception is the people you meet are teachers, educators, or coaches. They are not. They are agents, managers, and casting directors proving how much or how little they know about your process, and how to help you with it. Although some of us come with years of professional experience, very few of us are actually teachers, educators, or coaches. Most are only offering their personal opinions and preferences. If they are agents, there is always the possibility that from your brief meeting and audition, they will take an interest in you. If they are working casting directors, they might consider you for a role. More than anything, you learn how these people do what they do. You learn how varied and often conflicting their opinions are. You learn how each person you are meeting does their job.
There are basically two types of these networking experiences: the group setting, and the "one-on-one," private meeting, which generally includes a brief "meet-and-greet" and an audition (usually a monologue). The groups are called "classes" or "workshops" or "intensives," but they are not that different from the one-on-one sessions. You get the opportunity to work in front of an industry professional one on one within the class. The benefit of the group setting is you watch other actors work. But most importantly, you get to 'practice' auditioning for casting directors. You get to "practice" meeting-and-greeting and auditioning for agents.
Todd Thaler is a casting director, acting teacher, and private on-camera audition coach; he is currently teaching at NYU/Tisch, Brooklyn College, and the Atlantic Theater Acting School. Visit toddthaler.com, and follow him on Twitter @toddthaler.