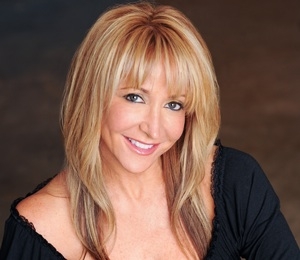 We are coming into an amazing pilot season. Most actors would love to see themselves in a series lead role. It is vital to understand the steps to get there. And to get real with yourself on what step you are on.
Series Regulars
A few weeks ago, the amazing Todd Milliner came into the studio as our special guest. He is the executive producer of "Grimm," "Hot in Cleveland," and "Soul Man." He gave an incredible insider look into the casting process. When asked about his process in hiring series regulars, he said he requests casting to first look for actors who have already been a series regular on past shows. Some of these actors will audition, while others may get straight offers. He takes this route because the actors have already proven they can handle the enormous responsibility that comes with a role of this magnitude. If you have been a Series Regular, make sure you set a meeting with your team so they can actively go after the roles you are right for. You are in the starter position so make sure you do all you can to capitalize on it. For those of you who are not in this category and if you have the great opportunity of landing an audition, prepare, prepare, PREPARE! Set the intention that you are going to bring more to the table than anyone else for the role. You do this, and anything can happen. REMEMBER, even if you do not book the role, if you are undeniable, casting will keep you in mind to call you in for recurring and guest stars on the show.
Guest Stars
Set the intention to book as many of these roles as you can! The more guest stars, the higher the step you are on. What this tells your agent, casting, and the network is you have cultivated the skills to pull off different characters. You have the fortitude to take direction and adapt to creative change easily. You are a fearless collaborator who can go on a variety of sets with established cast members and work effortless at their level. You are liked on-set - artistically and personally - which are big reasons why you keep getting hired. By being so compelling in your role, you can work your way into a recurring character. You are a viable risk when producers are looking to hire series regulars. Recently, I had an actor, who - with several guest star credits - booked the lead in a new show. And he did it off tape!
Possible Recurring
Take the "possible" out! Many of these auditions can look like an "under 5" and many actors choose not to take them seriously. It's not how many lines you say that makes you an actor. Last year, I had a client up for "Boardwalk Empire." The audition had one line but the breakdown said "possible recurring." So this 15-year-old actor went to a thrift store, found the most amazing period outfit including the hat and strolled in and stole the role. We got an offer from producers within hours. All the other actors auditioning looked as if they were at a Gap audition. Her role was expanded, and she has had an amazing time working on this Emmy-winning show along side some of the finest actors in the business.
Co-Stars
If you do not have many credits, here is the step that will allow you to move up the series regular staircase. I have been witness to many actors who complain that they should be up for bigger roles then self-sabotage when they are granted this opportunity. Co-stars are not easy to book because usually you only have a few lines to show the character. Be as creative as possible with these roles. Have fun! Create the environment of the scene. Remember the LOOK of the character is just as important as the performance.
If you have an audition for any pilot, congratulations! If it is a lead, go in with the high energy of one who has great work ethic, stamina, and is ready to handle the enormous responsibility it takes to hold this position. They are looking for an actor who can handle the role AND the press. With any other part, go in as if you are auditioning for the lead. You do your work right and one day you will. And remember, the best way to shine, to be unique, and to be different is to work hard and to be yourself.
Constance Tillotson is CEO of Sterling Studio. Her studio had over 200 bookings last year. Actors in her studio are renowned for their extraordinary work in major feature films and television. Her booking actors range from 5-years-old on up. She is also a top pick for private theatrical coaching and preproduction preparation. She is an actor, writer, director, and producer. She also works globally with children building self-esteem through filmmaking. She is a talent manager at LA Management where she helms the careers of a select group of successful clientele. www.facebook.com/sterlingstudio