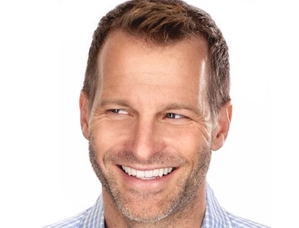 Joseph Campbell said, "We are so engaged in doing things to achieve purposes of outer value that we forget that the inner value, the rapture that is associated with being alive, is what it's all about."
For many of us, we've never been taught to identify with an inner journey. So we seek continuously outwardly. Partly this is due to our living in a culture that only measures results by the things we achieve and the amount of money we make.
The problem with an externally-referenced – i.e., outward – journey only is that we can continue to achieve results on an outer scale, but we eventually find that we're unfulfilled but can't understand why. So we keep trying to acquire more stuff or do different things or get new boyfriends or girlfriends or a better car or more designer clothes and again feel anesthetized within.
The journey we're all on– which is especially significant for actors ­– is a journey of discovering the inner self. The inner world offers us everything that we think the outer world provides, as an artist and as a person.
You gain access to imagination and discover hidden meaning and deeper feeling. You tap into resources of potential and possibility you never knew you possessed. You realize you're much smarter and stronger and talented than the outer world either confirms or denies. You begin to take outer experiences less personally because the inner can't ever be affected by the outer. It's impervious.
The outer (whether we like it or not) is always temporary. Always transitory. Things don't last. You grow tired of something. You become bored. You want something bigger or brighter or prettier or younger or flashier. So you trade it in for an upgrade. Again and again.
The inner is your cornerstone. It's changeless. It's with you always. It actually is you.
The inner is the clay. It's the filling in the cherry pie. It's the grist to the mill. It's the part we mistake for the outer – which sadly often then distracts us with its window dressings – that we never even discover we have an inner.
Let the inner inform the outer. Not the other way around. And as you do, you'll start experiencing your outer life becoming more free, more fun, more abundant, more exciting, more fulfilling, more passionate.
In short, all the things that you wanted to have happen in the first place.
Anthony Meindl is an award-winning writer, director, producer, and Artistic Director of Anthony Meindl's Actor Workshop (AMAW) in Los Angeles, where it was voted the Best Acting Studio in Los Angeles by Backstage in 2011 and 2012 (Best Scene Study and Best Cold Read). AMAW is also located in New York and Australia.
Meindl's first feature film, "Birds of a Feather," won the Spirit of the Festival Award at the 2012 Honolulu Rainbow Film Festival, and he won Best Director at the Downtown Film Festival Los Angeles. He is a regular contributor to The Daily Love, Backstage, and various spirituality podcasts. He has been featured in ABC News, Daily Variety, LA Weekly, The Hollywood Reporter and the CW KTLA. He is also the author of the new best-selling book, "At Left Brain Turn Right," which helps artists of all kinds unleash their creative genius within. Check out Meindl's free smartphone app on iTunes. 'Follow Meindl on Twitter @AnthonyMeindl.