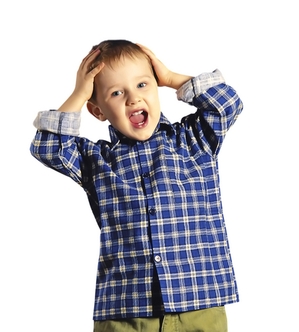 Your child loves to perform. They're so outgoing that they talk to everyone they meet and have a gorgeous smile. People stop you on the street to comment on how beautiful they are and ask if you have ever thought about getting them started in modeling or acting.
I hear this dialogue often from parents who send in submissions or who I meet at industry events. Working with young people is a delicate balance, and agents in the youth market have to be sensitive to the feelings of young actors. However, it remains important for parents to be grounded in the knowledge that not every child is going to be successful in this business. It is, after all, a business; one that may be exciting and glamorous, but often can be discouraging if bookings don't come. There are some ways parents can be prepared for the rejection that may lie ahead.
1. Know your child's temperament and personality. If your son or daughter is extremely sensitive, it might be worthwhile explaining how many times they will hear "no" in the course of their career. Parents know their child best, and if they don't handle rejection well, it might be an option to guide them in a different direction. If they also enjoy ballet, for example, perhaps focus on that hobby. It takes a certain personality not to take this business too personally, and not every child is cut out for the realities. As well, it would be helpful to watch commercials or television shows featuring kids and try to make a fair assessment of the child's strengths and weaknesses. Being precocious and having a great look don't always equal a professional actor. Does your child take direction well? Are they able to focus for an extended period of time? These are some questions to consider before making the leap into this market.
2. Once the audition is over, draw their attention elsewhere. The best child actors are those who let each audition roll off their back. Let them enjoy playing on the computer or hanging out with friends. Don't discuss the audition unless they bring it up. Of course you can ask how it went, but allow sufficient time to pass before asking your child for all the details. If the audition doesn't go their way, hopefully their attention is focused elsewhere. As well, when your agent or manager calls, don't make each audition a big deal. Just let them do their best and move on to the next one.
3. If they get discouraged, let them take a breather. If the child is consistently upset and questioning why it's taking so long to book, it's important to discuss how competitive acting can be and how many other children want to do this too. Parents have the responsibility to explain to their child that it may take quite a while to achieve success. If it gets to the point where your son or daughter is extremely frustrated, it may be time to take a short break from auditioning and allow them space to want this again.
Pamela Goldman is an agent in the commercial department at Don Buchwald and Associates, Inc. a prestigious, full-service bicoastal talent agency. Pamela has worked in the east coast office since 2003, starting as an intern during her senior year of college. She represents young actors, ages 4-20, for on-camera, voiceover, print, industrial, and animation work.