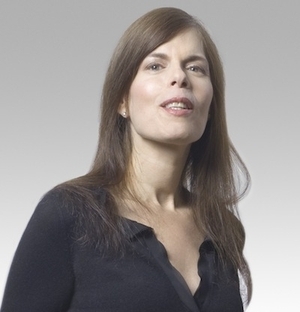 I enjoy giving feedback to actors, agents, and managers after meeting and auditioning them and their clients. It is especially beneficial with regard to young actors, but hopefully actors of all ages can benefit from precise and well-intentioned feedback.
The art of valuable feedback involves, I believe, a balance of candor, kindness, and tact.
As regards children or actors who are just beginning (or older actors returning to a career after a long absence), it's important to be encouraging. Negative comments by themselves usually don't help anyone, and they can discourage both actors and their representatives.
When I meet and audition actors, I look for a variety of things: how they present themselves in terms of energy and attire, whether they are comfortable within their own skin, whether they come into the room with positivity or with a chip on their shoulder, or with apologies and excuses about their promptness and preparation. It's often said, and worth repeating, that casting directors are eager and hopeful when actors come in; we want actors to do well, and we are on their side.
I try to gauge how prepared an actor is—(yet allowing for a degree of spontaneity in one's choices is always useful)—in terms of knowing and understanding the text. I am a big believer in adhering to the text exactly as written, whether it's a line or two or many pages. It's always impressive when an actor has committed the material to memory, but again, there should be a degree of spontaneity, so that it appears as if the actor is truly listening and responding to what is happening in the scene(s).
I also look for eye contact, and whether an actor looks up from his pages. It's so important to do both in an audition. Looking down too much at the sides usually does not allow the actor to come across well. Of course in a cold-reading, it is very difficult not to look down a lot, but there is an art to being handed material and making it appear as if one's eyes are not glued to the page.
Some agents and managers ask for a lot of feedback; others don't ask for any.
It's a pleasure to impart enthusiastic feedback about an actor. If an audition did not go well, then it's more complicated, as one doesn't want to give feedback which is dismissive and could undermine an actor's self-belief, or his rep's belief in him. Yet, if an actor is consistently late, unprepared, or seems unfocused in an audition, that is crucial feedback to be given.
Ideally, even if an actor isn't right for a role, or won't ultimately get that role, he should leave an audition feeling as if he did his best, and believing it to be a positive experience.
Every time an actor auditions, he is sharing something of himself; it really is a gift to those who are observing/listening. I believe it's the responsibility of the casting director, and anyone else who is present in an audition, to listen fully, to not be checking email or eating lunch—to really focus and treat every actor with attention and respect.
Feedback isn't gospel; it's an informed opinion, and should be treated as such. If offered with intelligence, care, and sensitivity, it can be invaluable, and hopefully help an actor get more roles in future. It's always gratifying to call an actor back and observe how he has taken notes/feedback and made the scene his own! That's a win-win for actor and casting director, and it's a reminder of why we are in this profession.
Check out more from our Backstage Experts!
Ilene Starger is a casting director, acting/auditioning teacher and coach, and Backstage Expert. For more information, check out Starger's full bio!