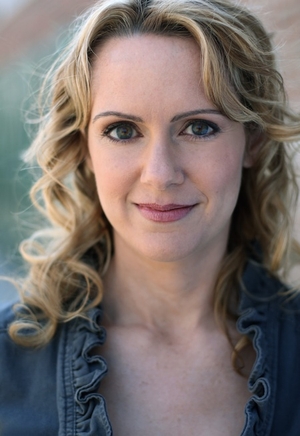 Last time, I introduced the concept of the "Excuse Cocoon"—the comfy, protective behavior we create to keep ourselves safe. What we don't realize is that our excuses, however good they sound, are actually lies that keep us from being accountable to ourselves and others. When we start fooling ourselves into believing it actually is because of money, time, or energy that we are unable to keep our commitments, we ignore the underlying question of value and create a distinct lack of integrity. Worse yet (are you ready for this?): Everyone's in on your dirty little secret.
The good news is that there are four simple ways to assert yourself while still maintaining your integrity.
1. Be clear about your values. First, we need to be honest about what we value in our lives, and how those things fall in order of priority. Is making money a priority or is building your career a priority? They don't have to be mutually exclusive, but you need to know where your priorities lie so that you can honestly look at how you are structuring your life. What kind of career are you looking to have, and how does your behavior either support or refute this value? If you are interested in theater, but find yourself doing mostly on-camera work, your values and commitments are not in line and can cause problems in being accountable. When choosing projects, weigh them against your values and make sure everything is aligned appropriately.
2. Know what you need to achieve your goals. Now that you know what you value, what steps need to be taken to reach your goals? If your dream is to make a full-time living as an actor, then a high value needs to be placed on developing your craft, building your business, and having flexibility in your schedule. If you don't do these things, what are you telling the world about what you really value? Perhaps, you're saying that you prefer the security of a day job and that you prefer to socialize rather than spend your evenings in class. These are not things to be ashamed of—you just have to be honest about your intentions and how they relate to your overall goals.
3. Avoid over-commitment. Sometimes, an actor's eyes are bigger than their schedules. They think they can handle every project that comes down the pike then they end up being overextended. Being an actor does not mean that you have to do everything that comes your way. Choosing projects and associations wisely will help you maintain an air of dependability, and teach others that they can count on you to do what you say you're going to do.
4. Learn to say, "No." "No" is one of the most powerful words an actor can have in their arsenal. And yet, not many use it for fear of burning bridges or hurting other's feelings. When you are clear about your values, and communicate them kindly and succinctly, you can avoid saying yes to things that you really don't want to do. If you've committed to only doing paying work, and someone offers you a non-paying role, you are well within your rights to say, "You know, the project seems really interesting and I'd love to work with you. Yet I've made a commitment to only take paying work so unfortunately I'm going to decline. Thank you so much for thinking of me."
Now, some of you might think, "Well, wait. You just told us not to make money excuses, and yet you're using one as an example of how to get out of a project." Good eye, and we've reached the point of this series! What I demonstrated is making a decision based on values—a commitment to having paid work—as opposed to an excuse—"I can't afford to take the gig." It's a subtle distinction, but one that makes all the difference in being accountable.
I invite you to examine your life, and look for the places that lack accountability. Use what I have offered here as a foundation for building a career with integrity and power. If you have any questions about how to apply this to your specific career, leave me a comment below and I'll help as best I can. Perhaps it's just a little pep talk you need, or perhaps your career would benefit from a little bit of coaching. I always offer a free consultation over coffee, so we can get to know each other and you can see if this kind of coaching would be right for you. I would be honored to be a member of your team.
Erin Cronican is a professional actor (SAG-AFTRA/AEA) with over 20 years of experience performing in film, TV, plays and musicals (NYC, LA, regionally.) She also runs The Seeing Place Theater a critically acclaimed non-profit, indie company in NYC. Passionate about sharing her knowledge with other actors, Erin is the lead coach and founder of The Actors' Enterprise, one-on-one coaching service that provides affordable career coaching to actors who want to feel more fulfilled and in control of their careers. She helps actors set goals, design their materials, organize their business, and create a plan of action with easy tools that can take them to the next level -- with an emphasis on feeling empowered and working smarter, not harder. First consultation is always free. Follow her on Twitter @ErinCronican and like her on Facebook.