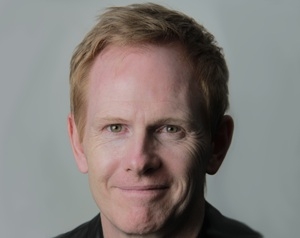 So you thought you had heard the last of the presidential election, did you? Well, there are very few contests that demonstrate pure commitment like that of a presidential election. For the past several months, we have been bombarded by debates, commercials, press conferences, interviews, and commentary. All of it is directed at a population, half of whom refuse to even exercise their right to vote. The whole crazy thing boils down to one moment in a voting booth. Not only that, if you lose, you get nothing? It's not like Pepsi vs Coke. Pepsi may be #2 but they still sell tons of high-fructose-corn-syrup-laden sugar water. Now, Mitt Romney doesn't even have a job.
I will now risk using the election as a metaphor for how actors should approach their career endeavors.
1. Relationships mean everything. As Mitt Romney found out, it is difficult to unseat an incumbent. If all other factors are equal, we go with who we know. We know what we get with President Obama. With Romney, we weren't that sure. The same holds true for actors. Relationships are probably the most powerful tool in your acting career arsenal. One or two key people can change your life. There are two reasons for this. One is that relationships require trust, and trust takes time. Secondly, people are scared of what they don't know. A multi-million dollar production can't afford to take chances on what might turn out to be a nut-bar actor.
2. Stay calm and collected. I don't think it's any secret that the cooler of the two candidates was our Mr. President. (In fact he was so cool in the first debate, he almost took a nap.) For actors, the message is clear. Even if your nerves are going wild on the inside and the casting director playing his Playstation 3D while you are acting your guts out needs a swat in the head, you have to be like the Fonze. And what was the Fonze? He was cool.
3. Hire the right expert. Presidential candidates don't know that much about how to become President. They hire a litany of lawyers and consultants, not to mention recruiting reams of volunteers to create the campaigns. Who knows if Romney even knew half of the positions to which he was associated in various Super-Pac ads? For actors, the message is to choose your acting teachers, consultants, photographers, agents, and the rest of your team very carefully and make sure they not only understand your vision but agree with it.
4. Money does not build trust. Romney and his donors spent a record amount and had huge donors, but he did not have the trust of the people. Even though the Supreme Court's "Citizen's United" decision legalized unlimited spending on election campaigns from any source, it did not change the outcome of the election. As long as the individual has a vote and money does not, accomplishments and trust still rule the day. The parallel in the acting world is the growth of the "pay-for-service" in place of the "earning-your-stripes" model that has become prevalent. Casting workshops, paid agent meetings, and so-on may get you face time with these people but it doesn't change who you are. These activities can actually backfire on actors. By meeting one on one with someone who is in a position to hire you, you are either going to signal you know what you are doing or you do not. If you show them you are not ready, you are actually paying someone to not call you in. That doesn't sound good, does it? Do not present yourself to professionals until you are a professional.
Presidential campaigns are an awesome example of setting clear and specific goals along with a plan on how to achieve them. Be warned, however. You may not achieve what you set out to do. You may achieve more or less. Creating a strategy and sticking with it will create a consistent impression of who you are and what you want and will build trust in you. You must be prepared to demonstrate the power of your convictions. Hillary Clinton lost to Barack Obama in 2008. She is now Secretary of State, one of the most powerful positions in the world. She has met and negotiated with likely every major leader on the planet. Can you imagine setting a goal of being a series regular on a particular show and instead only achieve the level of guest star, but you do a great job in your role? You are now known to everyone involved in the project and they know, like, and trust you. Even though you can't work on that show, you will be that much closer to being a regular on another related show.
The election may be over, but the lessons that can be learned from it are not. Actors, keep your eyes peeled to the world around you. You never know what fruit it might reveal.
As always, best commenter receives an exclusive Hack Hollywood wristband!
David Patrick Green is a professional actor and the founder of Hackhollywood.com, a membership-based website dedicated to empowering and educating actors around the globe on how to become a professional actor. His simple, five-step approach inspires actors to be ruthlessly creative in their approach to the art and business of acting and life in general. Mr. Green has an MBA from the University of Southern California and was an international management consultant before realizing Platinum frequent-flyer status had few rewards other than boredom, bedbugs, and beer. His earlier reincarnations include working as an advertising account executive in Warsaw, Poland and he is still kicking himself for leaving the French Alps where, among other things, he taught skiing to European royalty and often simultaneously) tasted fine French wines. He has lived and worked as an actor in Los Angeles, Vancouver, and Toronto and coaches/consults to actors and businesses who want to get on the short path to success while maintaining a sense of humor. He can be reached at david@hackhollywood.com.