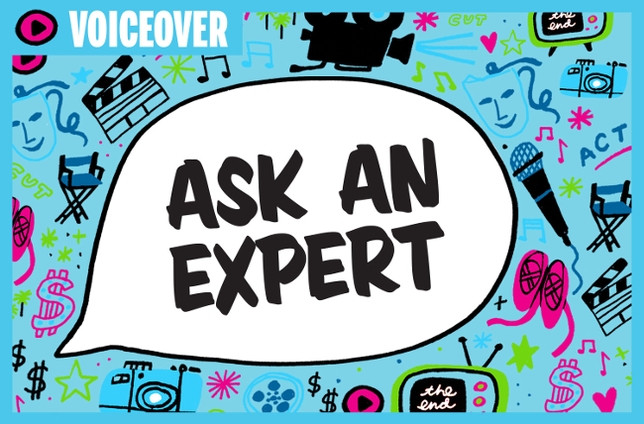 Q: What kind of equipment do I need at home to get started with VO work? Is there a way to do it on the cheap? —Josh E., New York
In today's digital world, if you don't have a home recording studio or the ability to record from home, you can kiss a career in voiceover goodbye. That said, this does not have to be an exorbitant undertaking.
The basic home studio requires the ability to digitally record and send auditions to a casting director, agent, or potential client. Assuming you already have a computer, setting up a beginner studio could cost as little as $400.
You'll need a computer, USB microphone, and an editing program like Pro Tools, Audacity, or GarageBand (Mac only)—the latter two of which just so happen to be free programs. Any one of these sound recording programs will give you the opportunity to record, edit, convert, and deliver single-track sound files over the internet.
Both Shure and Audio-Technica make good low-end microphones that can be found online or at retailers like Guitar Center, which lets you try them out before purchasing. If you really want to invest in high-quality equipment for the long term, professional voiceover artists use microphones like the Neumann U87, Sennheiser Shotgun, or Rode NT1-A.
You'll also need to take care of sound control and acoustics for your at-home VO studio. The most economical option is to affix dark gray foam core to the walls of the room, nook, or closet where you set up the equipment.
My advice to anyone is to start out on the less expensive side of things, and as you accrue work—and earnings—you can always reinvest in higher-end equipment at a later date.
The important thing is to have the ability to say to a potential client, casting director, or agent that you do have a recording studio in your home. It doesn't matter how pretty the setup is; what's most important is that your reads reflect the high-end professional voiceover actor that you are. That's when people will take you seriously.
Peter Rofé is the author of the book "Voice for Hire: Launch and Maintain a Lucrative Career in Voice-Overs." In addition to being a working voiceover actor for the last 20 years, Peter owns and operates PDR Voice-Over Coaching, a premiere voiceover recording and production studio located in Westchester, New York. Visit pdrvoicecoaching.com.qq.
*Submit your questions for our Experts on Backstage's official Facebook or Twitter accounts!